Fastenings for ventilated facades - Series KB
Anchorage systems for ventilated facades
This anchoring system is totally made of steel: galvanized or stainless.
The vertical mullions are available in three different types and dimensions according to the project and the static calculation.
The cladding brackets type KB are produced in Stainless steel AISI 304.
This anchoring system Series KB is the best solution for ventilated facade with heavy cladding panels and with big dimensions in which it is possible to insert the special dowels on the back.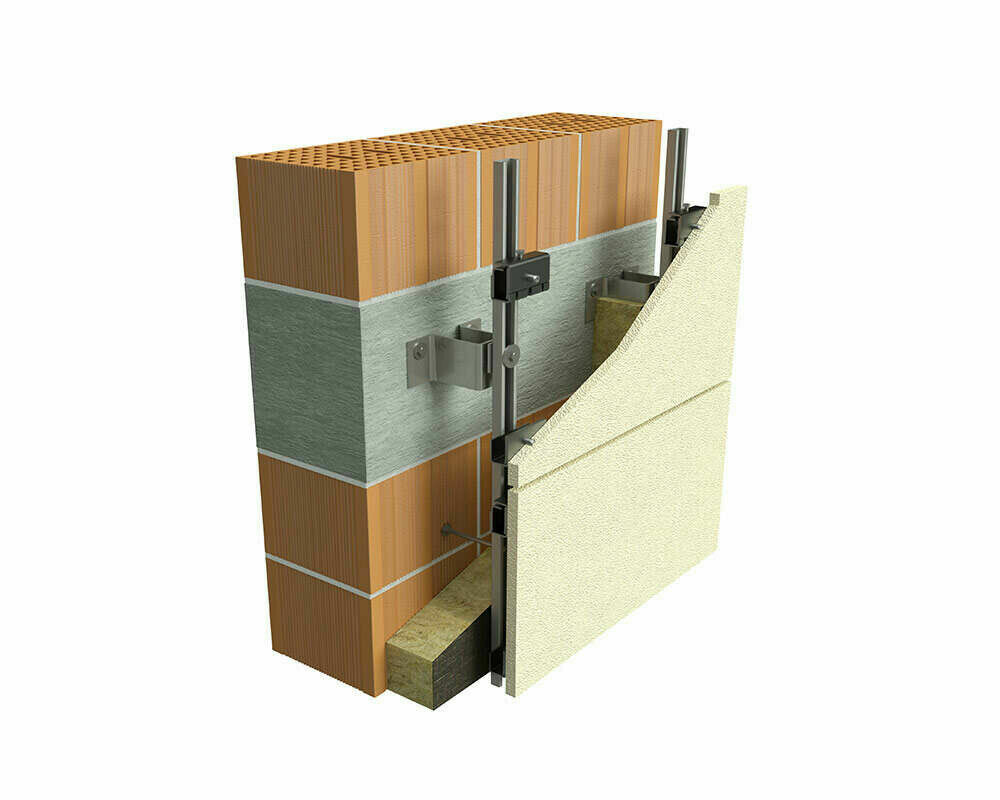 The anchoring system is composed of vertical C shape profile type K2 (X) in steel (Y) cold formed and with slot on the backside, distance 50 mm from slot to slot, cut in bar of exact length according to the project requirements. The vertical groove along the vertical profile allows, with the use of special nut, the front connection of the cladding tile and the fast correction of the level and alignment.
The vertical profiles are fixed to the wall at a specific distance each other (normally in the middle of the vertical joint of the cladding) by means of a steel special bracket (Y), i.e. plate OMEGA shape. The bracket dimension is calculated according to the load and the shape is studied to reduce the thermal bridge. he load brackets are fixed to the structure in concrete by means of anchors (mechanical or chemical) and allows an adjustment of ±20 mm of the vertical alignment. The vertical profile is also fixed along the wall by means of threated bar and anchors according to the wall material.
The cladding plates type M in stainless steel (Z) are designed to support and hold the marble through special plate and nut (KB type) fixed on the back side of the stone.
Series KB – Fastenings for ventilated facades benefits
All the elements are produced in the exact length according to the project, with hole and slot: to reduce at minimum the use of electric equipment on site, to speedy up the installation on site, to allow easy levels regulation and alignment, to allow thermal expansion.
Series KB – Fastenings for ventilated facades certifications
All the anchoring system elements are produced following high standard of quality according to ISO 9001 and are also CE certified according to the UNI EN 1090.
Series KB – Fastenings for ventilated facades materials
Vertical profile Type (X) : K1, K2, GL32.


Vertical profile and load bearing plate material (Y): Carbon steel sendzimir galvanized Z275, Carbon steel electrolytic galvanized, Carbon steel  hot dip galvanized, Stainless steel AISI 304 (A2), Stainless steel AISI 316 (A4), Stainless steel AISI 430.


Cladding plate material (Z): Stainless steel AISI 304(A2), Stainless steel 316(A4), Stainless steel 430
The product Fastenings for ventilated facade – Series KB has been used for the realization of several projects.
Find out more!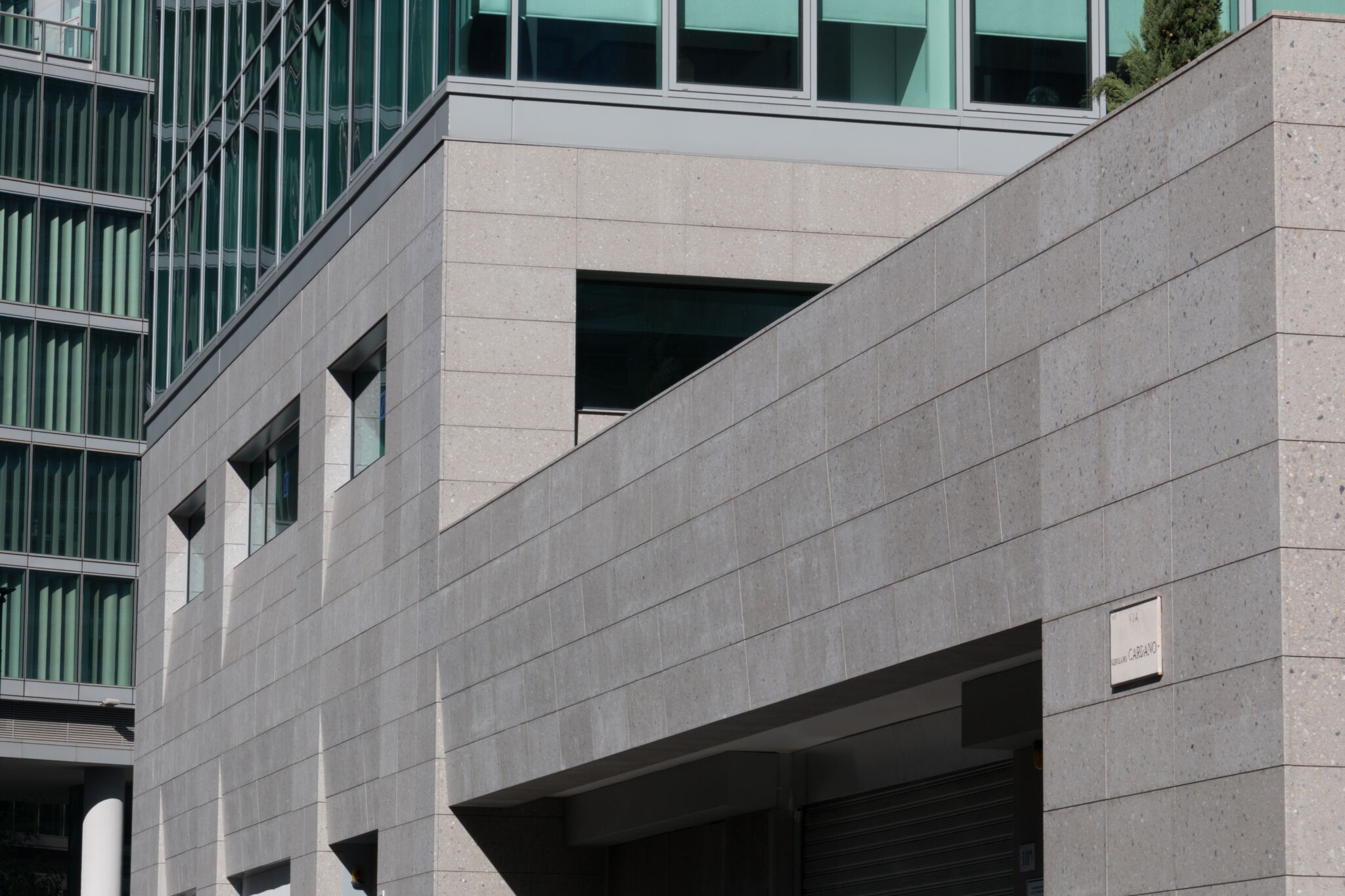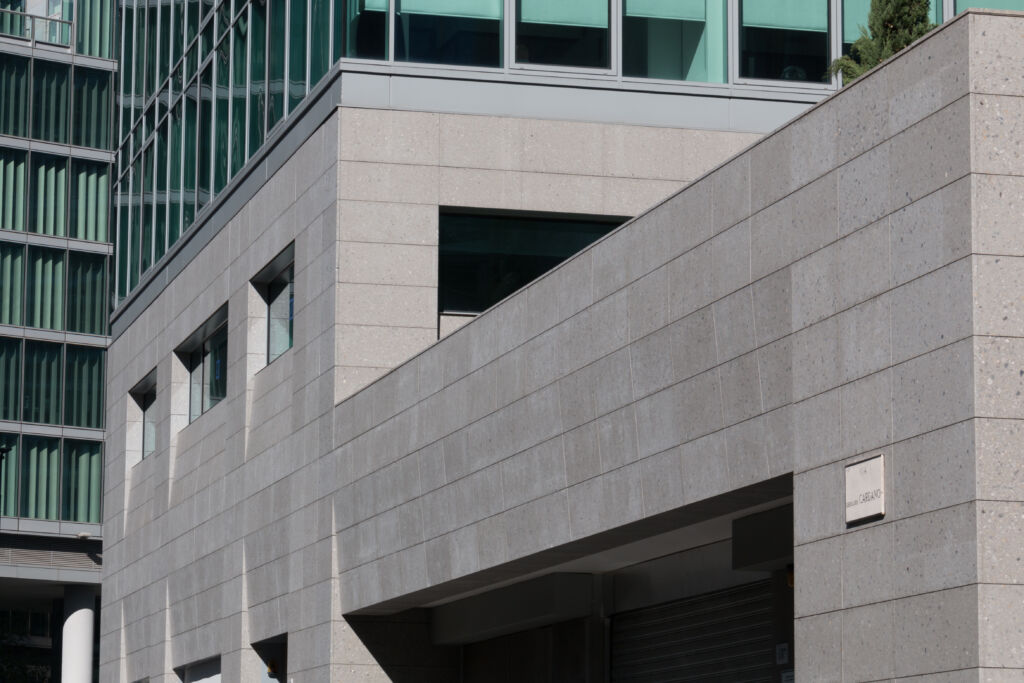 AdermaLocatelli used its own anchor channels for the realization of the General Electric headquarters.
Learn More »
Contact us by email at
info@adermasrl.it
or complete our
online contact form
if you need more information about the product or for general enquiries.