Custom solutions for every type of facade or roof
AdermaLocatelli Group manufactures access systems for facades and roofs that are ideal for solving accessibility needs for the maintenance and cleaning of areas not otherwise accessible.
Gantries and ladders features
The facade access systems based on gantries and ladders essentially consist of 2 elements:
A gantries or ladders ("Building Maintenance Unit") for one or two people (platforms for several people can also be built) which can be vertical (ladders) for access to the facades or horizontal (gantries) for access to the roofs. The gantries are equipped with railings and fall protection systems. They can also be made in large sizes with spans from 3 to over 20 m. The movement can be manual by pushing or motorized according to the weights.
A rail system for transversal movement along the facade / roof.
The systems are CE marked and comply with UNI EN 1808.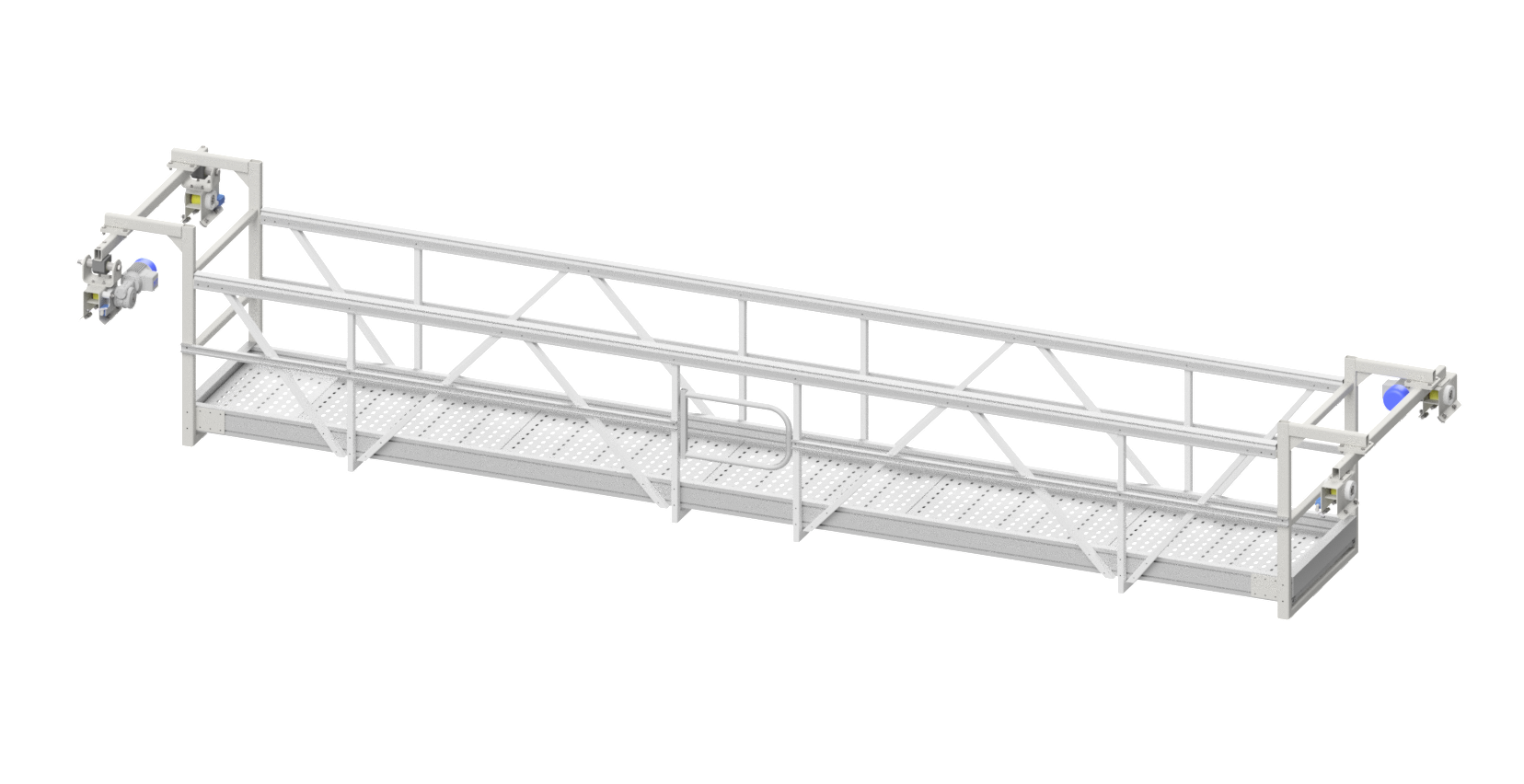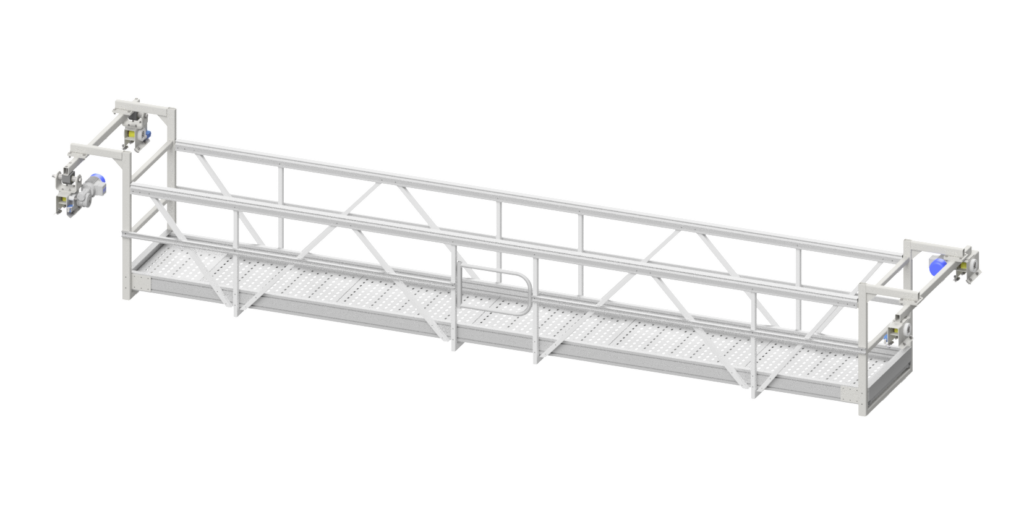 Gantries and ladders have been used for the realization of several projects.
Find out more!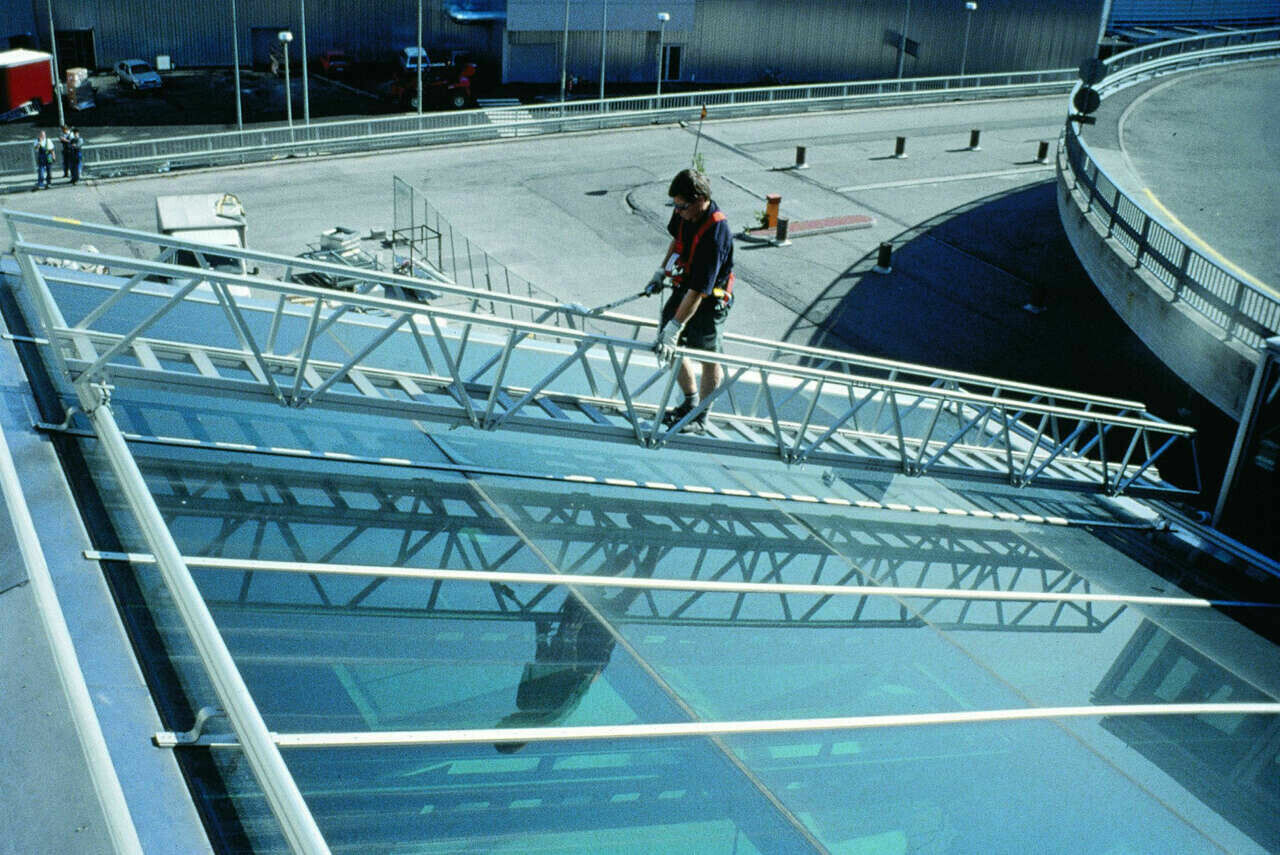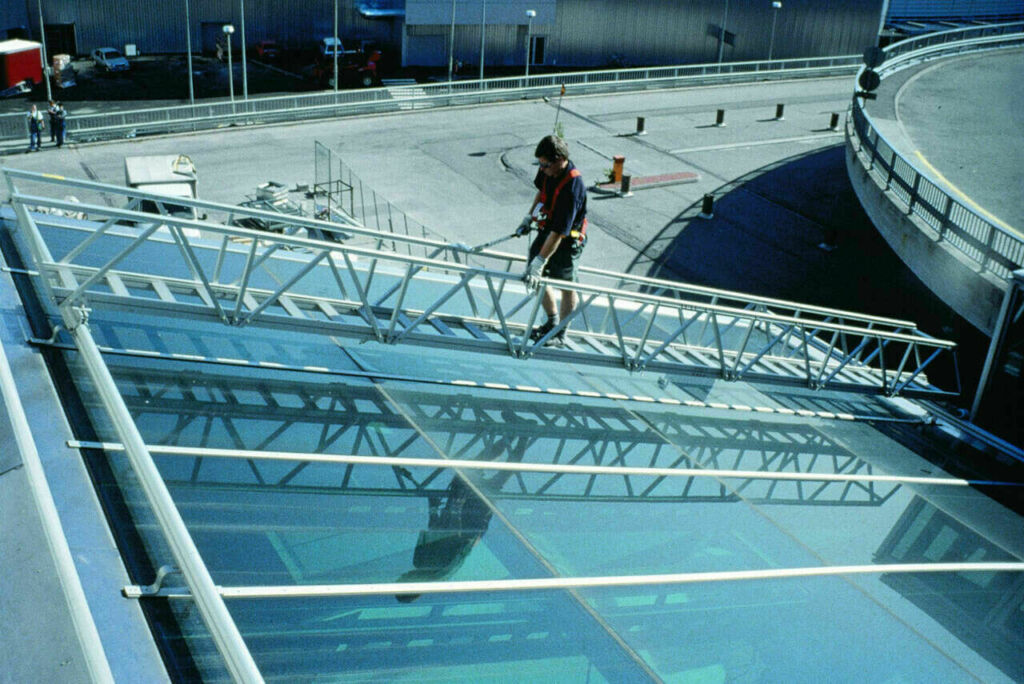 AdermaLocatelli Group created the walkway for the access to a glass skylight in Milan. The plant is moved by a manual trolley.
Learn More »
Contact us by email at
info@adermasrl.it
or complete our
online contact form
if you need more information about the product or for general enquiries.