ANCHORING SYSTEMS FOR PRECAST CONCRETE PANELS
The GPseismic anchoring system allows the anchoring of precast facade panels to concrete structures in areas subject to seismic dangers.
GPseismic connection guarantees the sliding of the concrete components of the construction in reaction to the shifts caused by earthquake.
The anchoring system is inspired by the study of the effects of the Italian earthquake in Emilia Romagna region in 2012, when precast concrete beams were displaced from their original position by more than 20 centimeters. The GPseismic anchoring system allows the sliding in two directions and allows the beams to re-set respect the vertical panels. The GPseismic fixing system has been studied with dynamic tests and has been subjected to the Norcia 2016 earthquake in dedicated laboratory tests. GPseismic did not broke down.     
Replace the screwed components to restore the joint efficiency after the earthquake.
HOW TO INSTALL GPseismic ANCHOR CHANNELS?
If you need to install GPseismic on an existing concrete beam, or if the GPseismic channel is in a position that cannot be used for anchoring, you can use dedicated post-installable channel.
It includes a plate measuring 400x120x10 mm and it can be installed using mechanical plugs/dowels.
This plate has 8 slots 13×30 mm, 4 slots on each side, in order to allow an easier installation by choosing the position on the slots. To ensure the functionality of the anchor, it is necessary to fix 3 dowels on each side. The 6 mechanical anchors TCM2-1225/100 of M12x100 are used with holes Ø12 depth 75 mm and they are supplied in the kit together with the plate.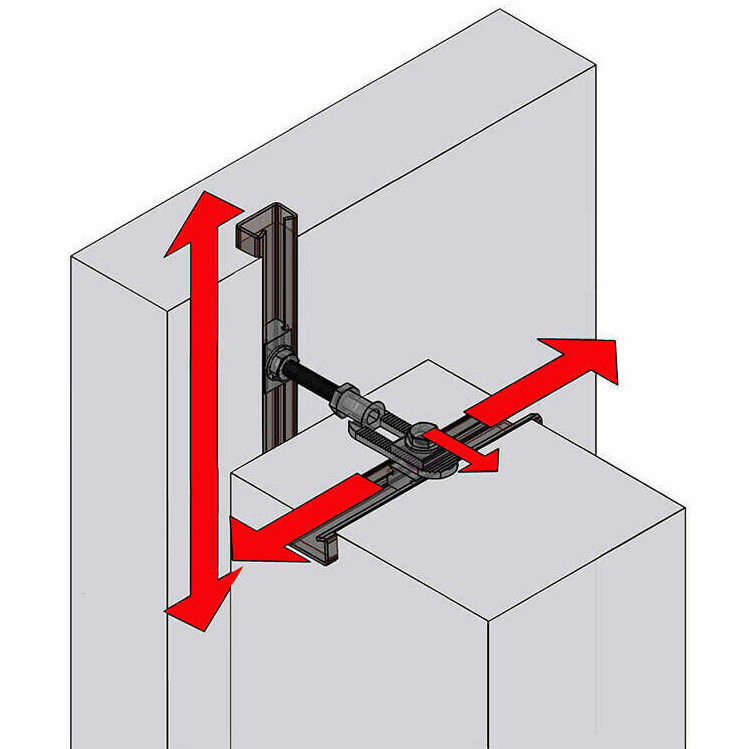 Contact us by email at gl@gllocatelli.it or complete our online contact form if you need more information about the product or for general enquiries.