RESIDENCES VIA BEATRICE D'ESTE - Milan, Italy
FASTENINGS FOR VENTILATED FACADES
New residential building in Milan composed by high quality apartments, that clearly stands out from the surrounding urban context for modern shapes and colors. It develops along the axis of via Carlo Patellani, at the corner with via Beatrice d'Este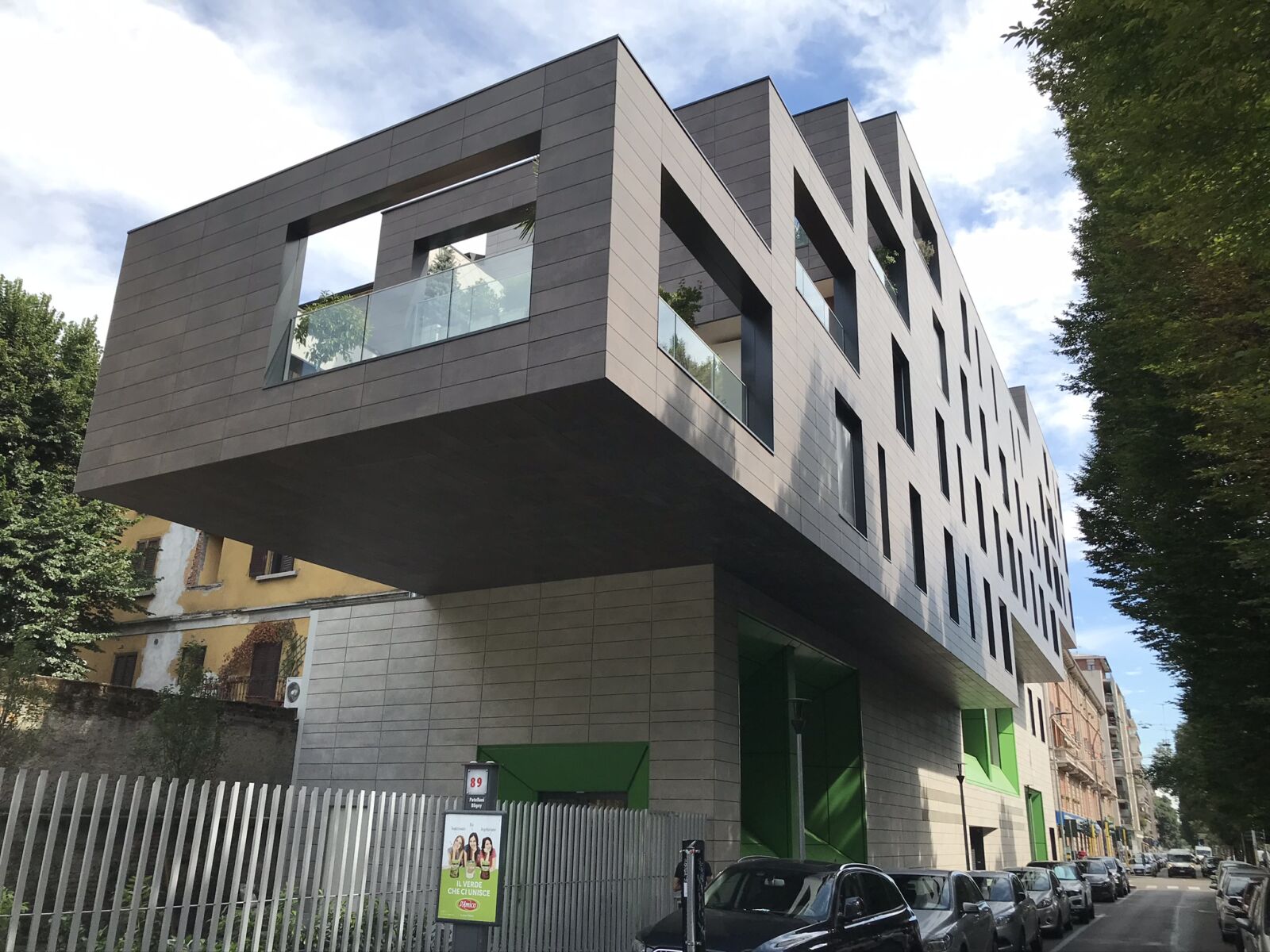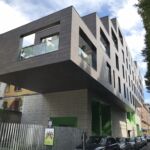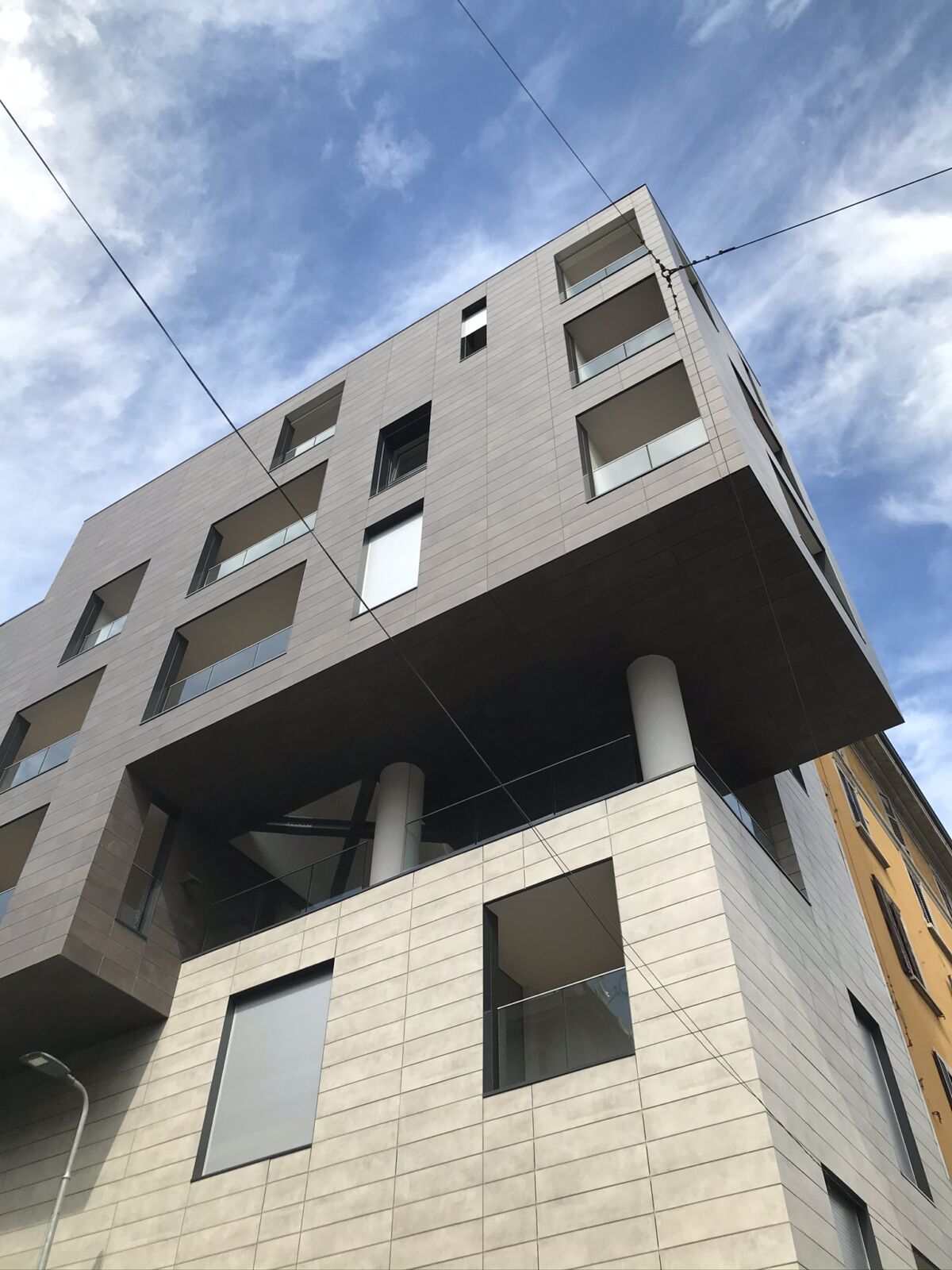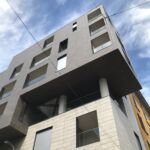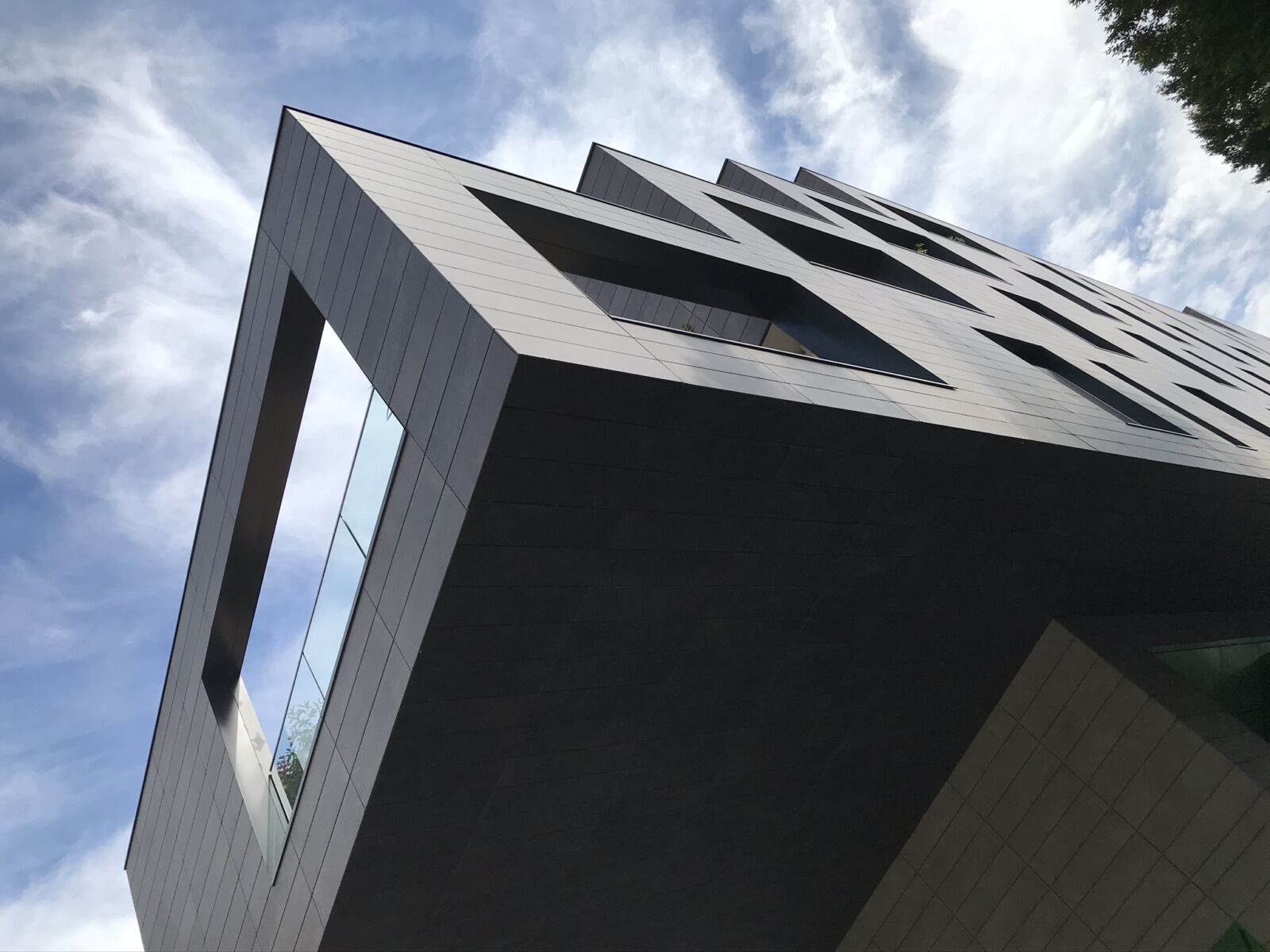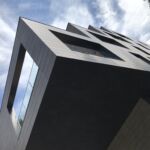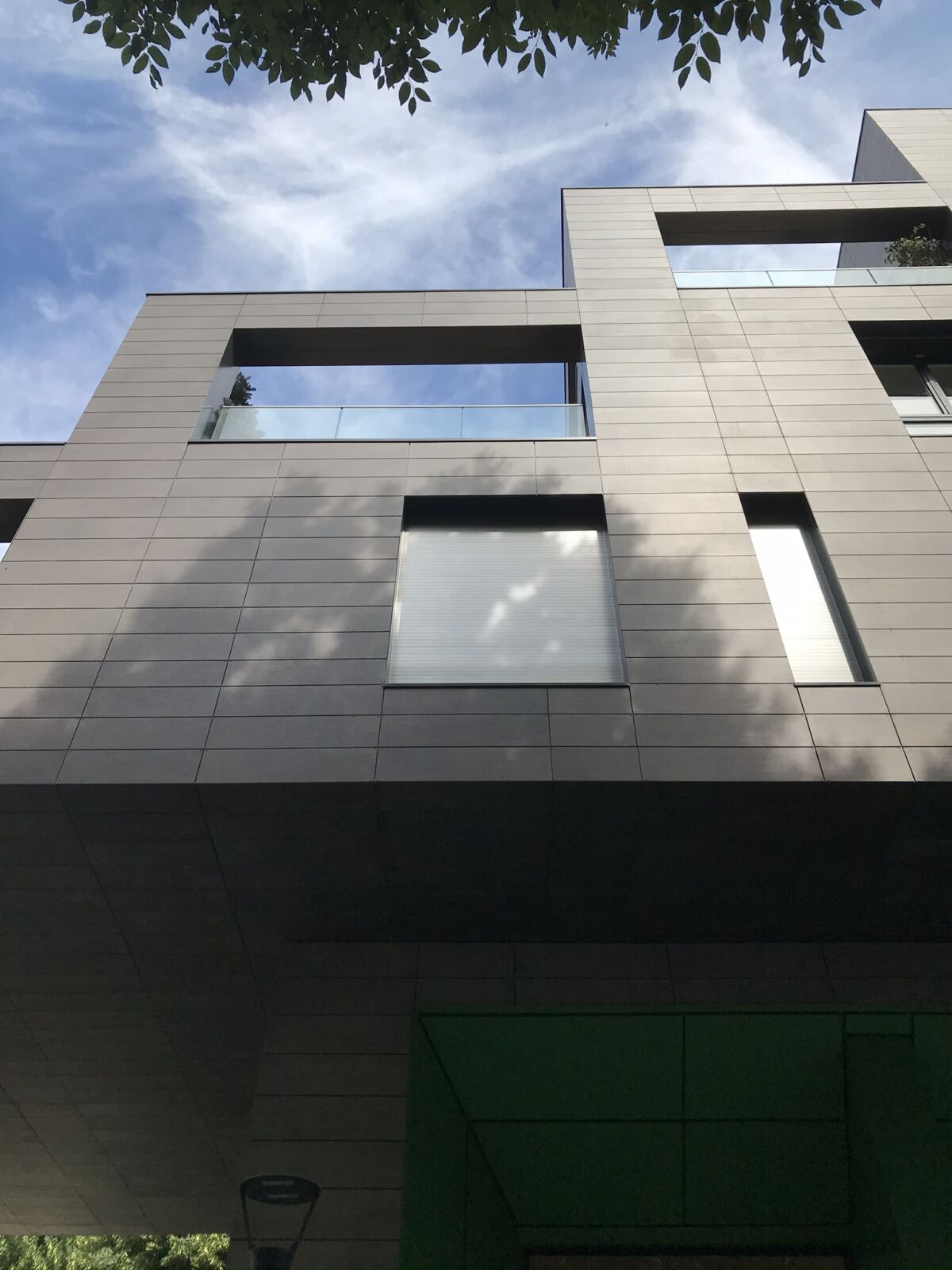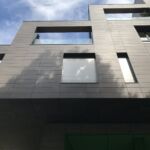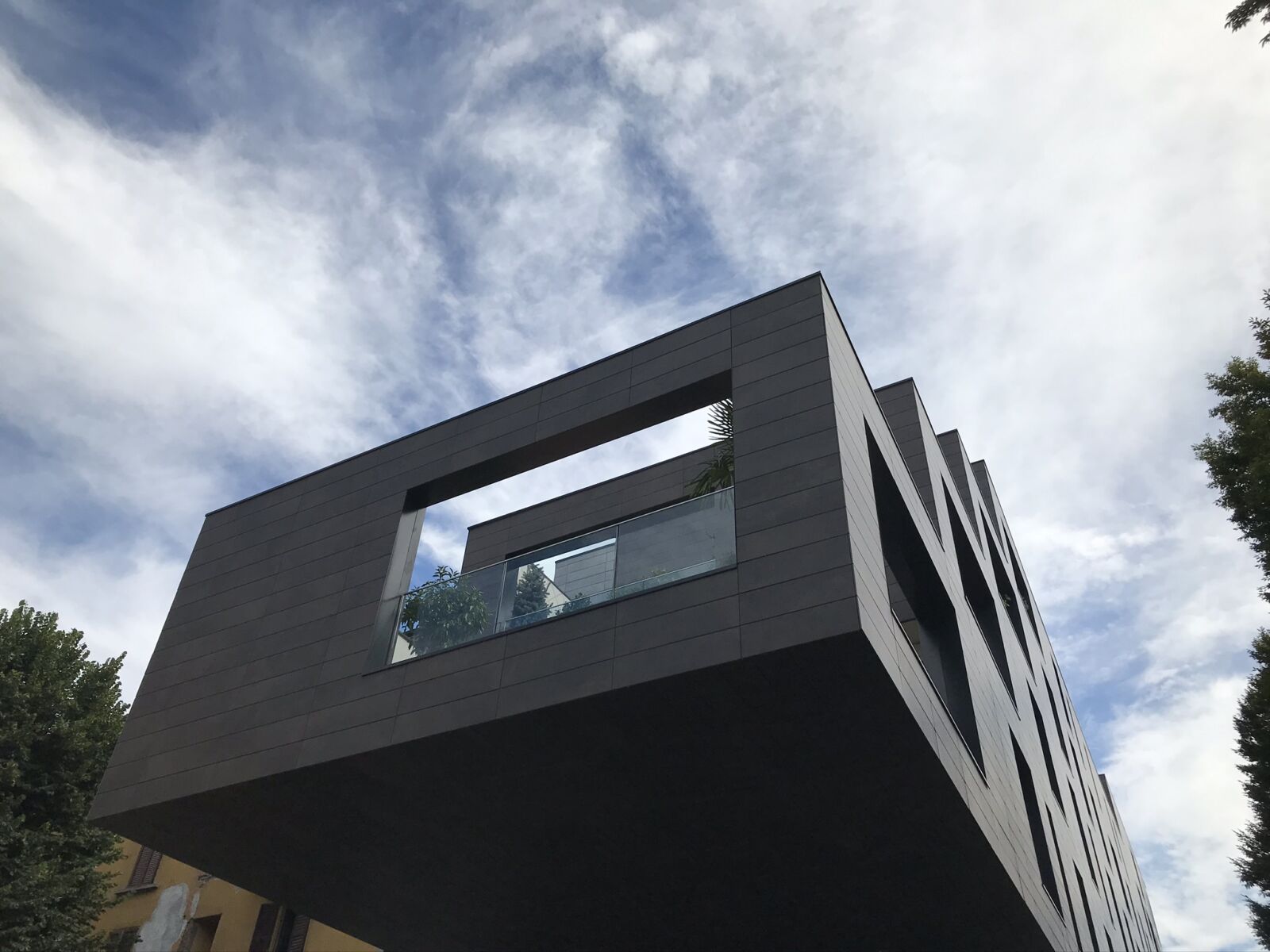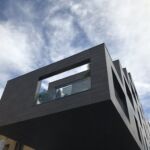 The design of the building by LPZR Architetti associate  involves the installation of a ventilated facade in "Graniti e Fiandre" slabs in a thickness of 1 cm and in dimension 120×30.
The architect has employed 2 different colors: a lighter one for the lower part and a darker one for the upper part of the building. The employ of two colors performed by the architect wants to image the upper part of the building ideally suspended on the lower part.
The overall area of façade is 1600 squared meters. The anchoring system chosen for this project is the E Series, made completely in aluminum. The fixing of the cladding plate is by visible clip, that is the safer way to anchor a façade in thin panels. This is much more important because, in this project, the façade covers also the ceiling. In any case the use of clips having the exact color of the ceramic tiles, gives a good aesthetic result.
products used for the project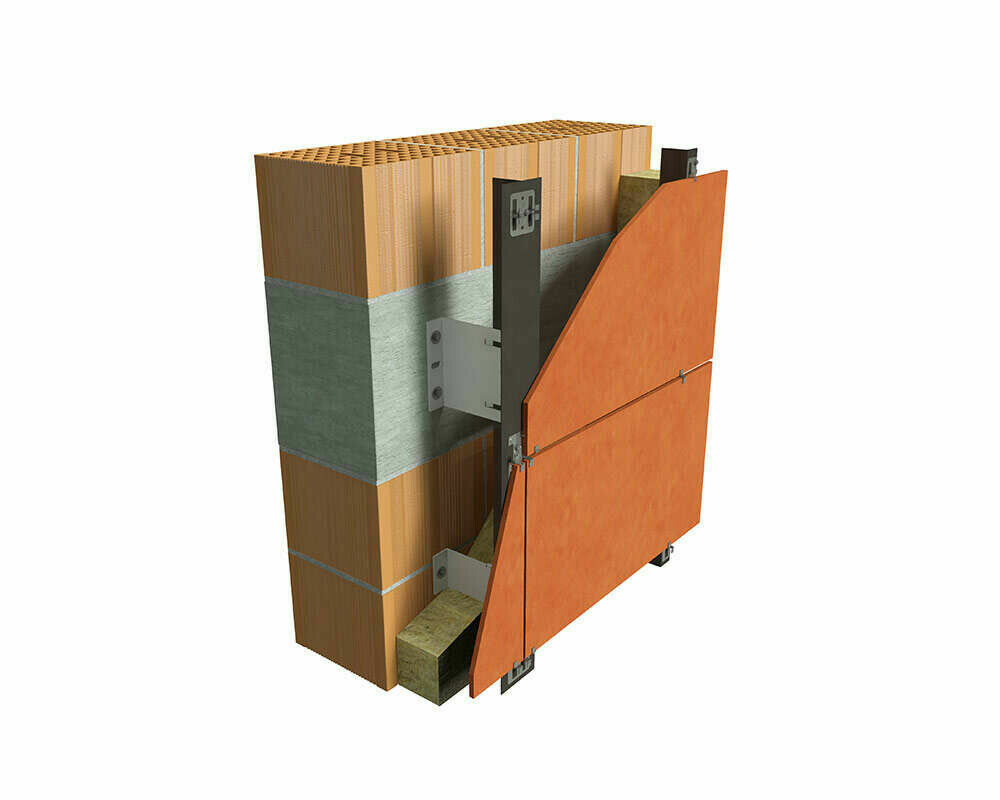 Fastenings for ventilated facades
The anchoring system Series E (fastenings for ventilated facades), in aluminum, is the best solution for ventilated facade in thin panels with small and medium dimensions.
Learn More »