LA RINASCENTE - Milan, Italy
FASTENINGS FOR VENTILATED FACADES
Aderma participated in the renovation of the facade of the La Rinascente store in Via Redegonda Milan. A real sculpture that embellishes an important renovation that will be involved in the Milan Store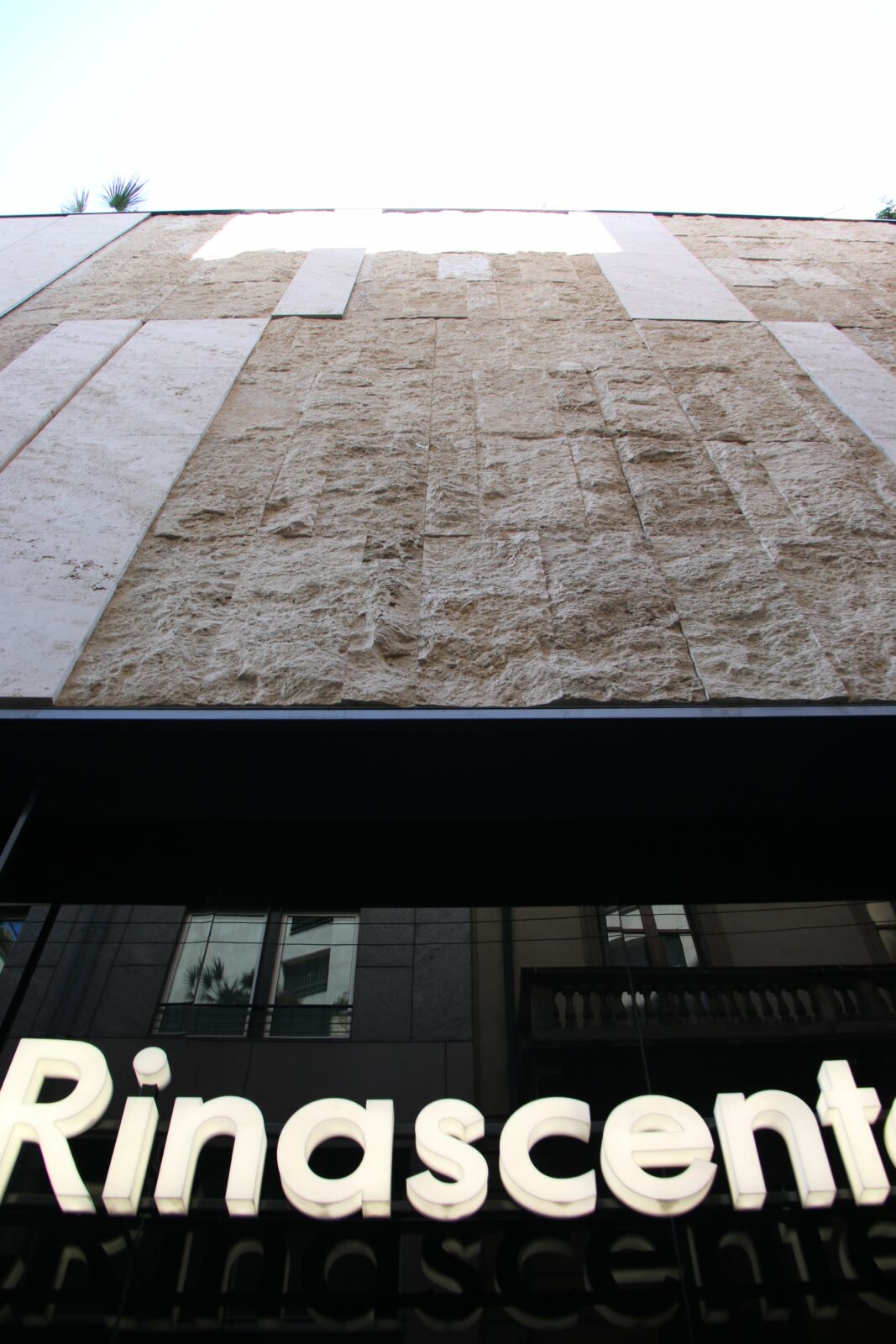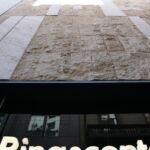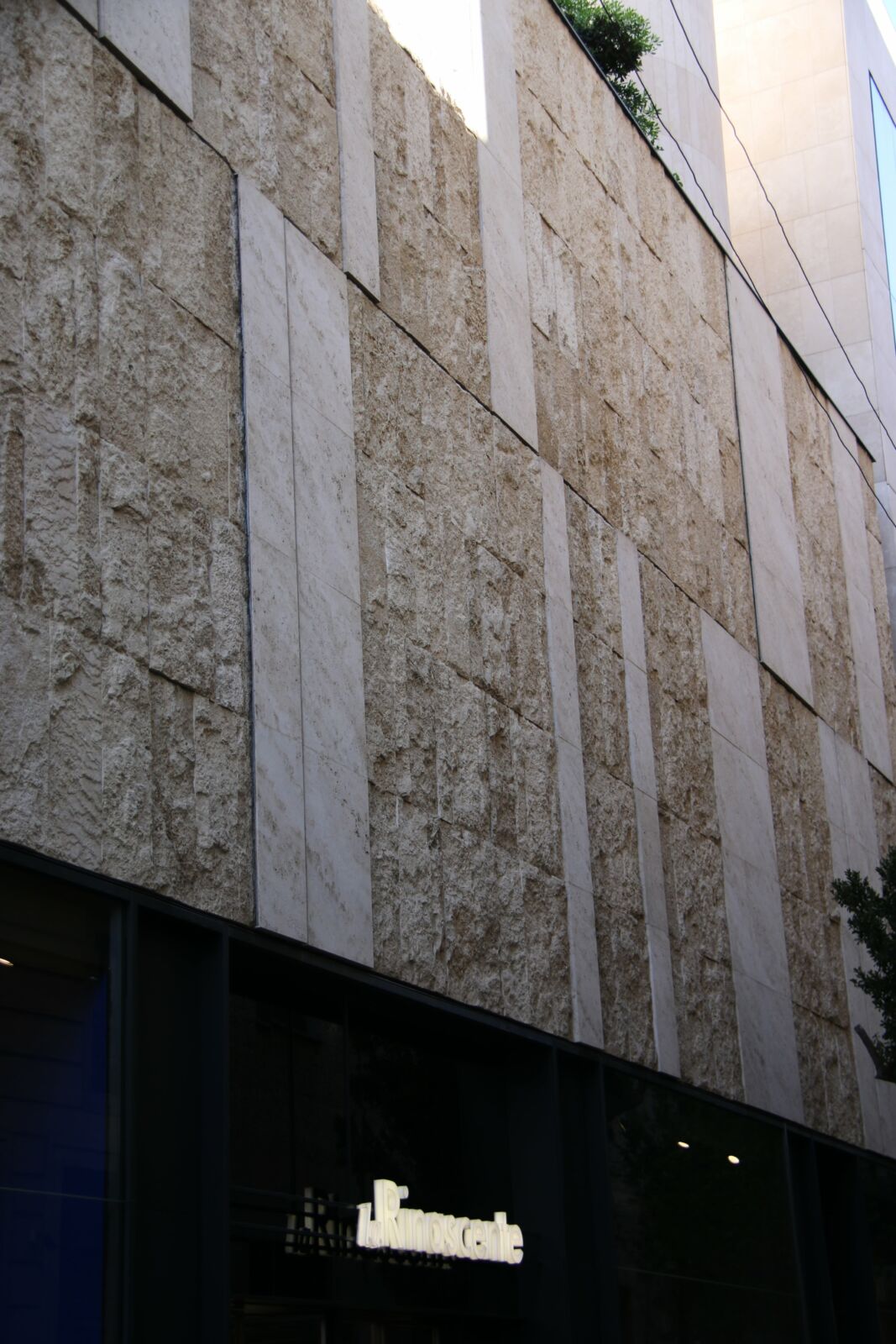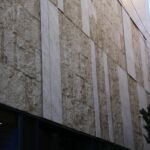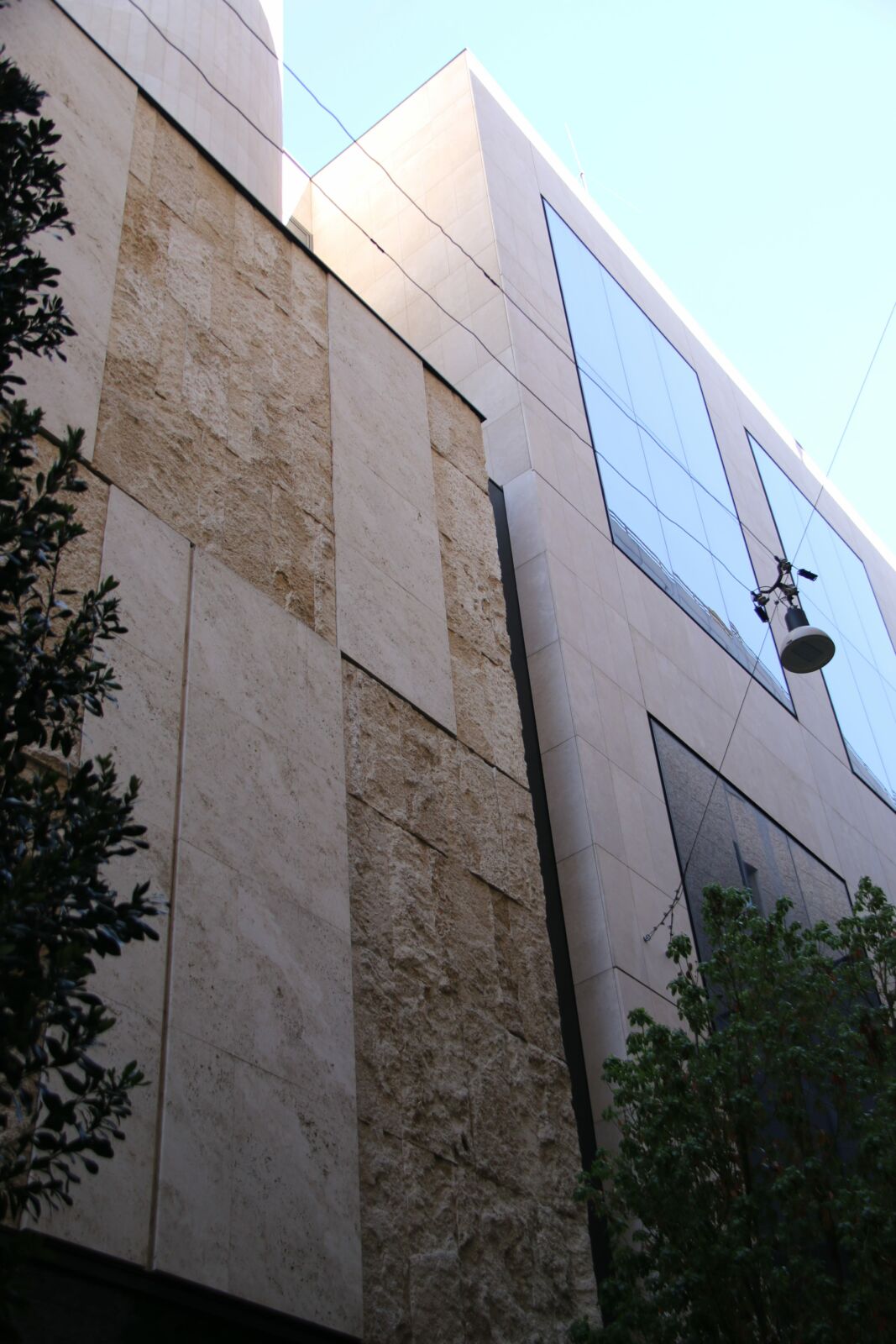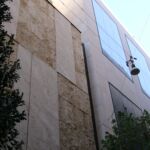 The intervention was coordinated by the Dordoni Archistrar in Milan.
The complexity of this facade, with its remarkable architectural impact, is multifaceted on several aspects. The cladding is primarily composed of slabs of considerable size 150×150 cm with important weights up to 200kg per slab. For the same cladding material, travertine, there is an alternation of finishes, saw cut and split. Finally, there is a game of formats and alignments: the facades are in fact placed on three different alignments. The façade is finally enriched by means of LEDs lights.
As anticipated, the material used for the intervention is Travertine with two finishes, saw cut and split. The slabs, both split and saw cut, are pre-assembled on aluminum honeycomb panels.
The anchoring system used is the SK series entirely in stainless steel. This anchoring system allows the concealed fixing of large format sheets, guaranteeing the possibility of millimetrically adjusting the alignments on the 3 axes.
products used for the project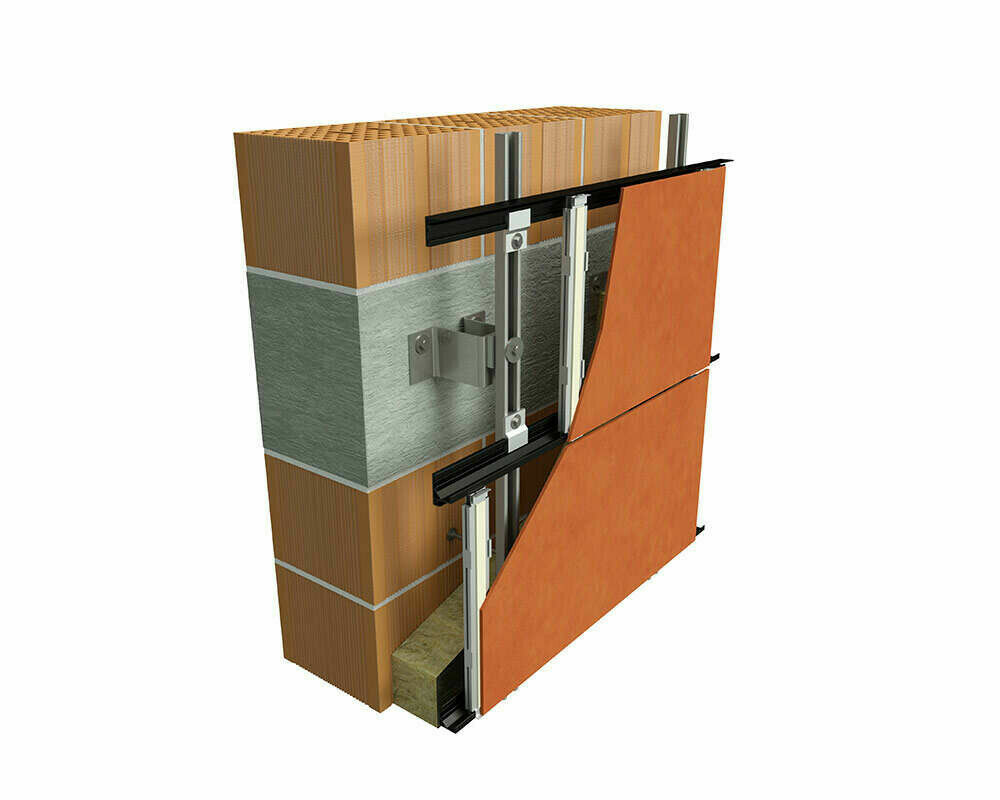 Fastenings for ventilated facades
The anchoring system Series SK is the best solution for ventilated facade in thin panel, where is not possible to realize a groove "kerf" for the fixing.
Learn More »