Rinascente - Turin, Italy
fastenings for ventilated facades
The project involved the front of Lagrange Street of the Rinascente in  Turin.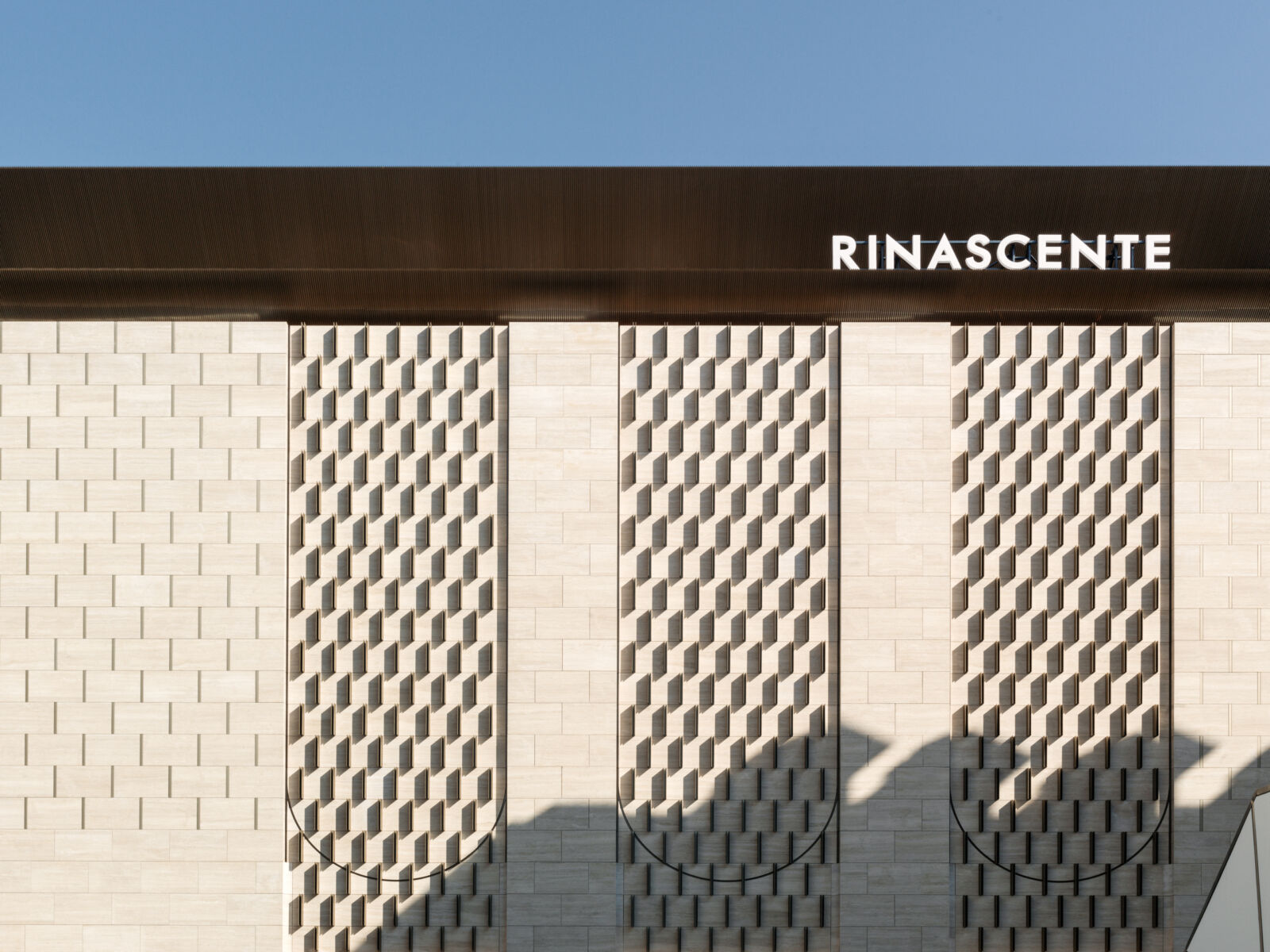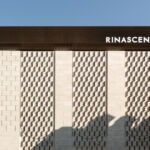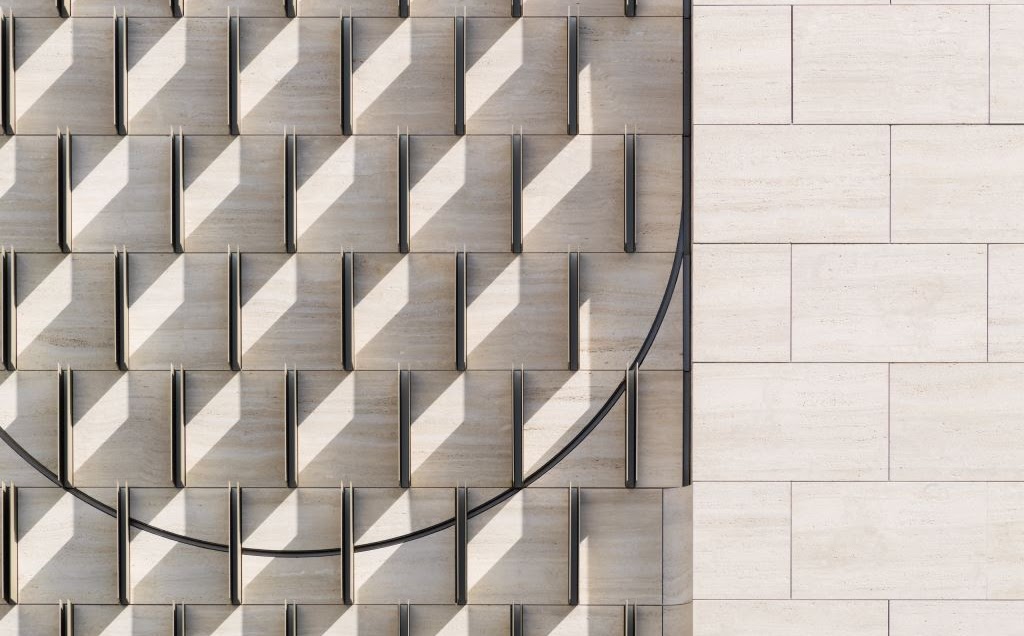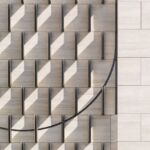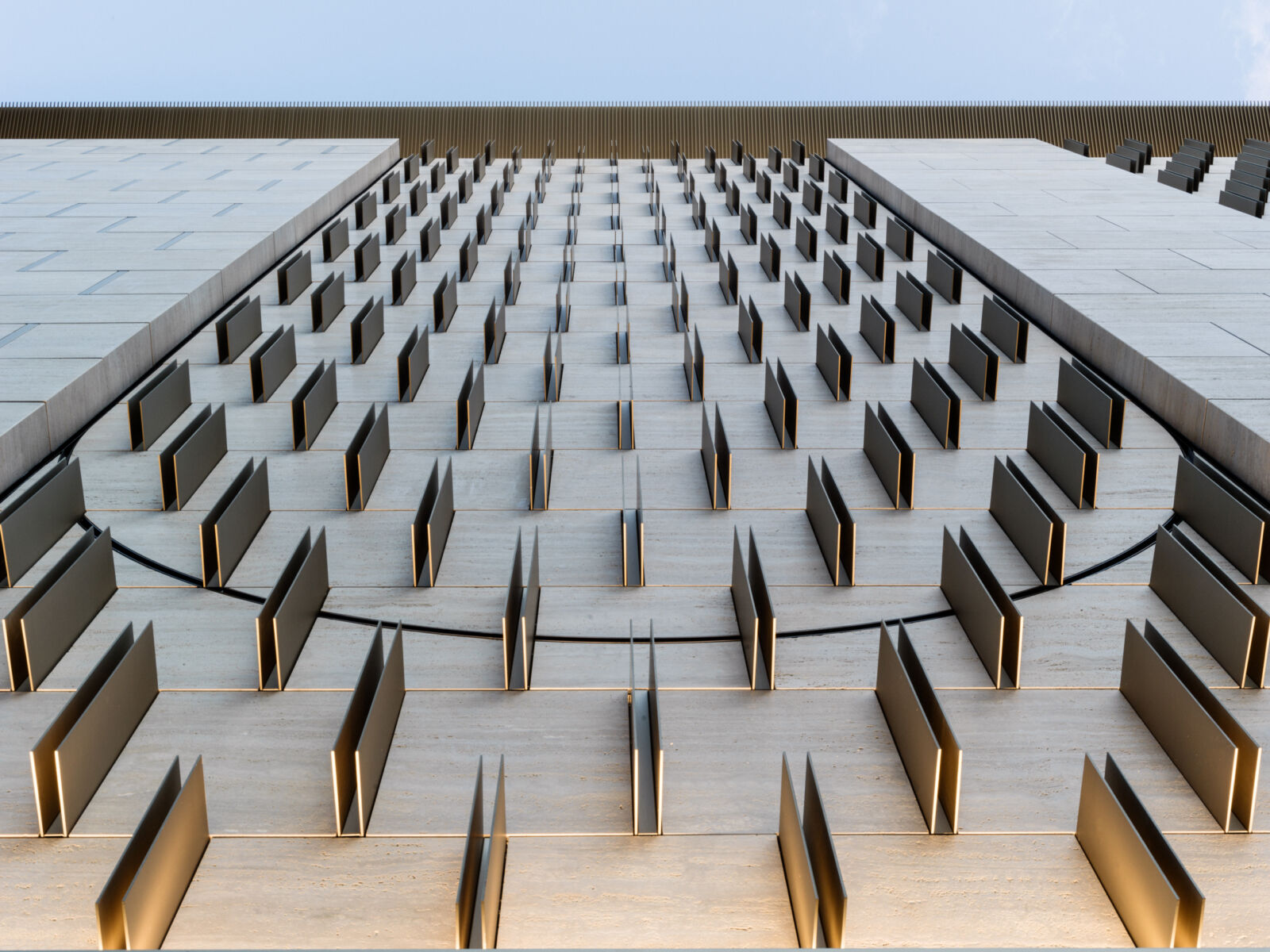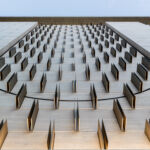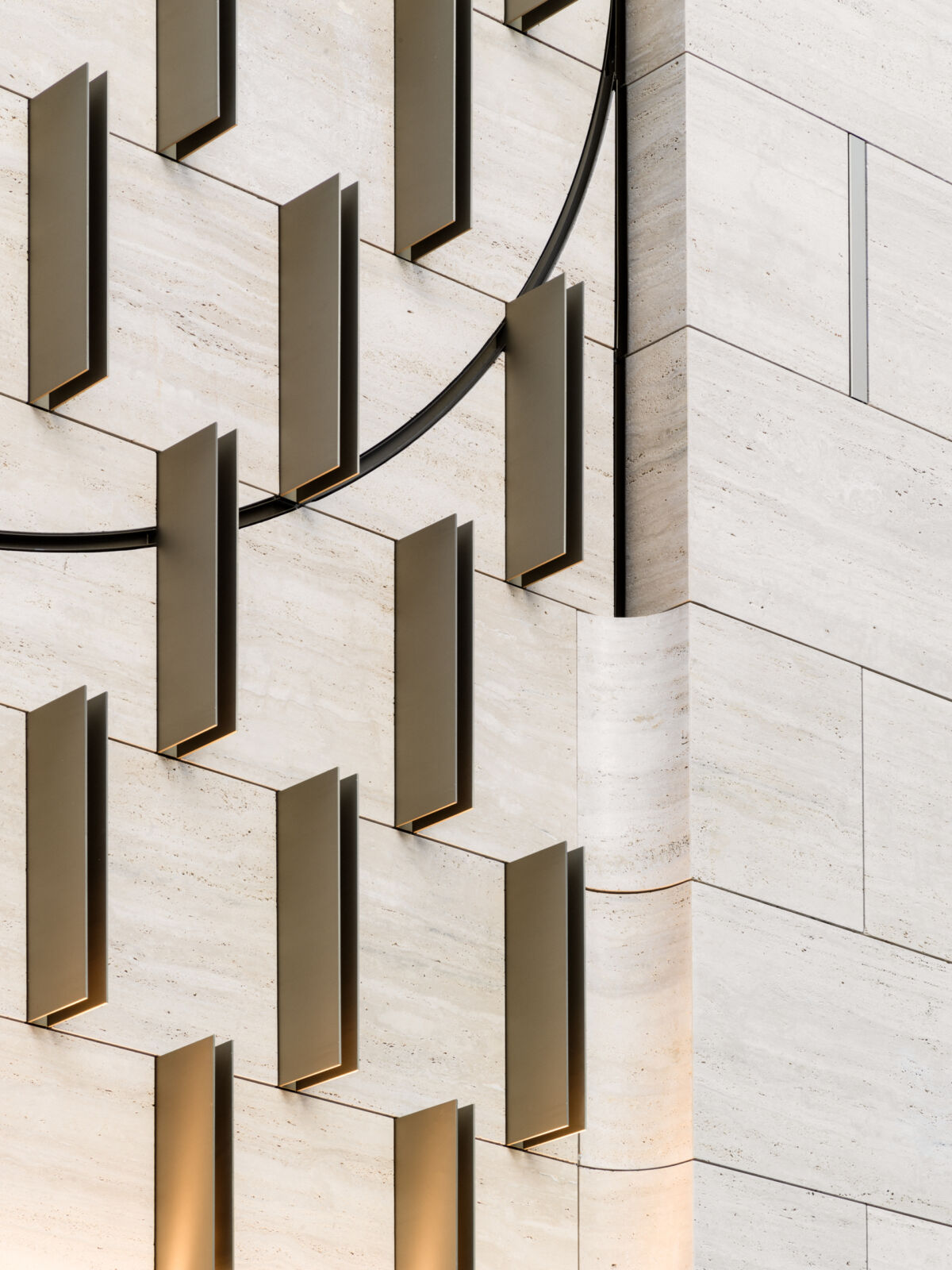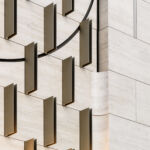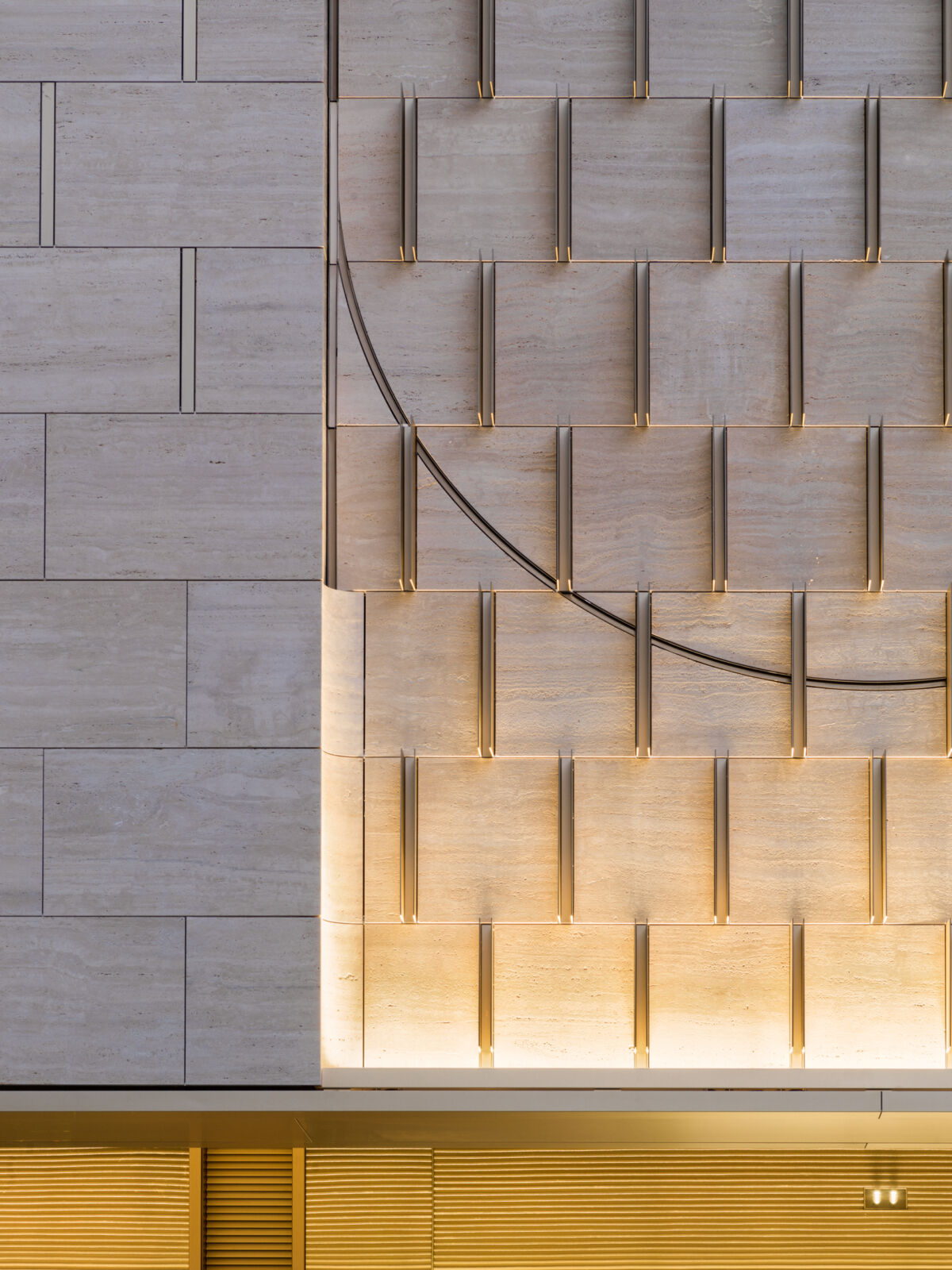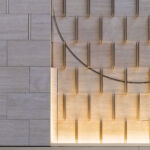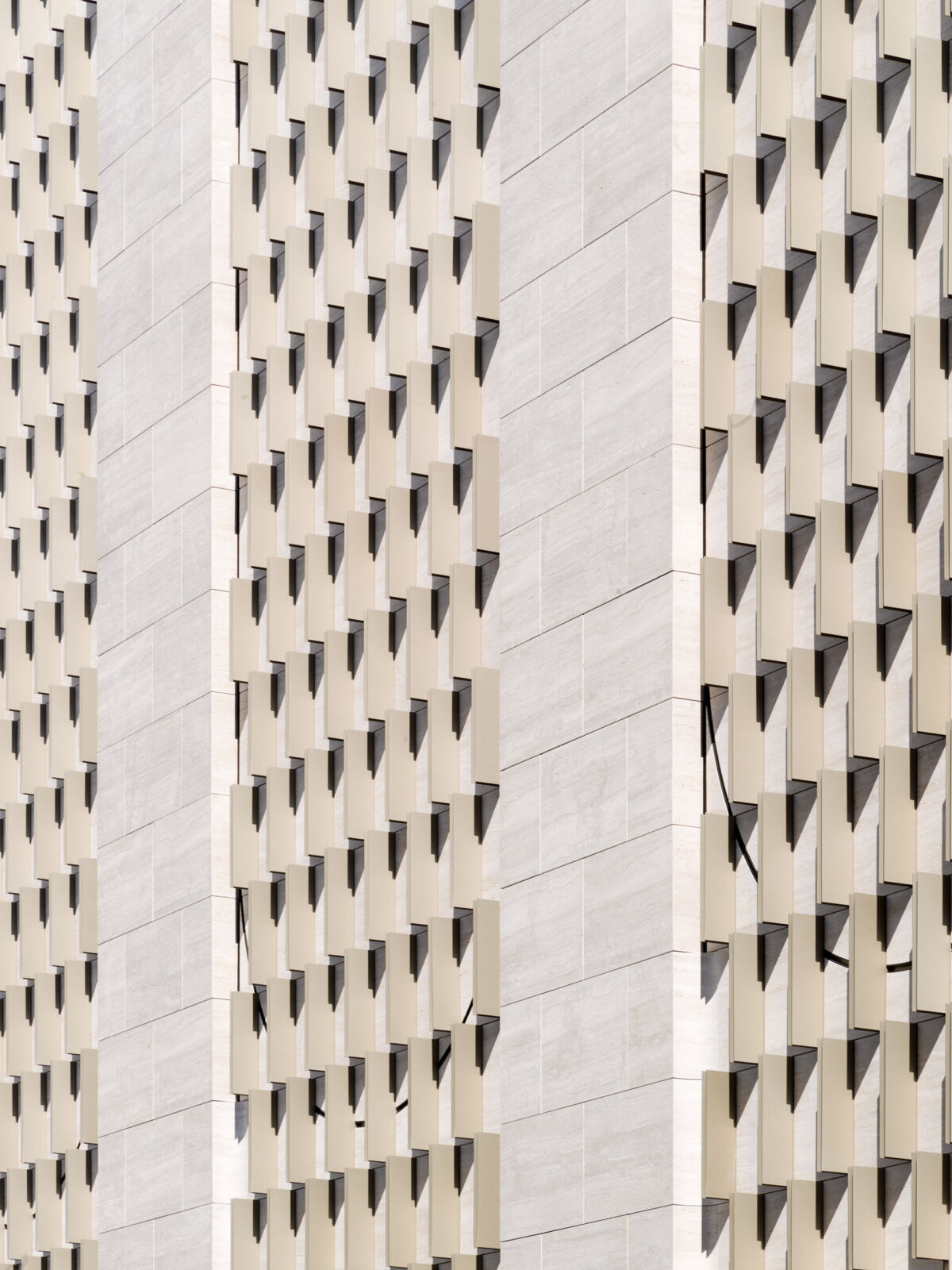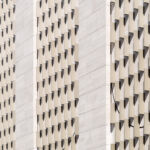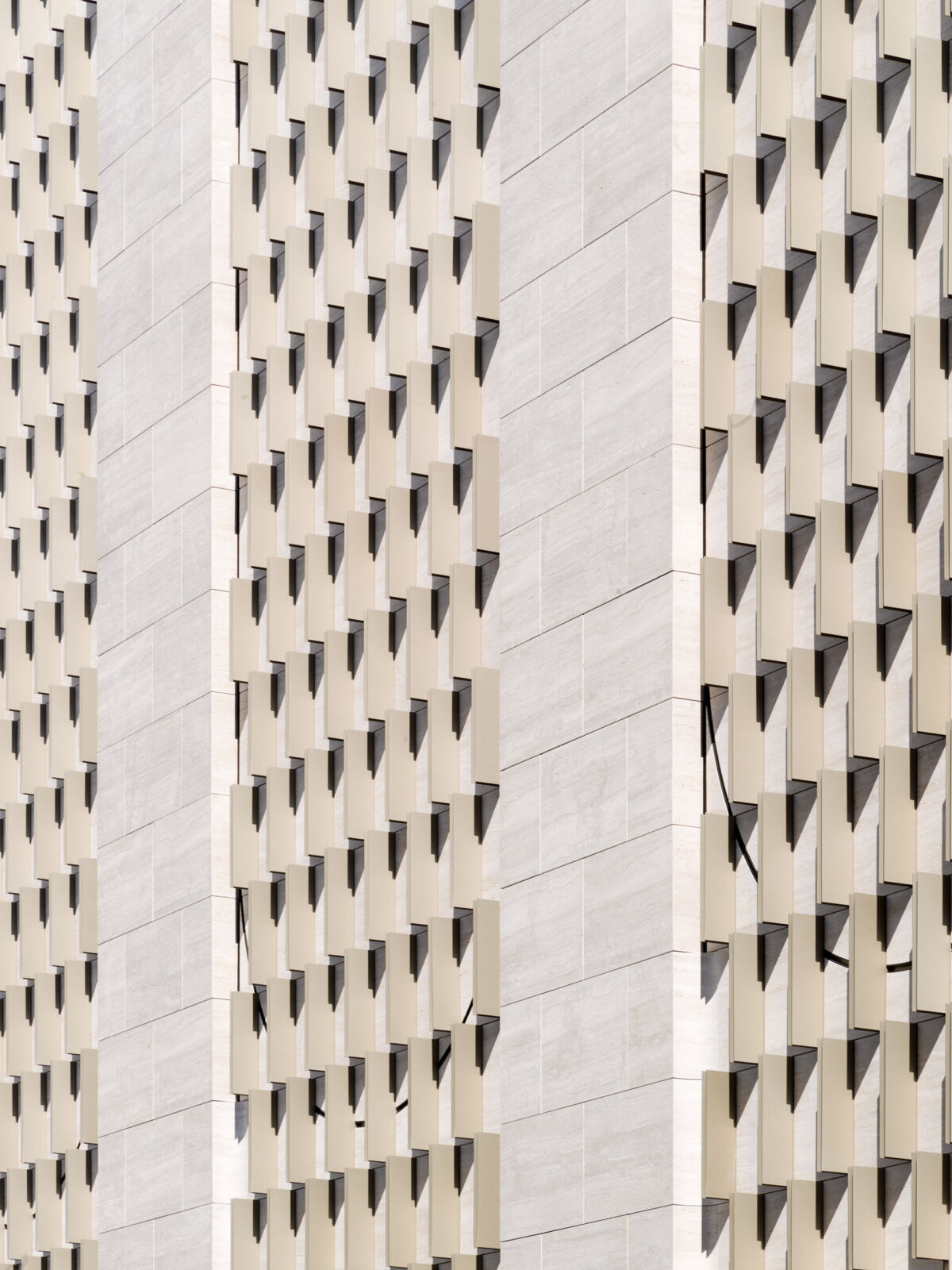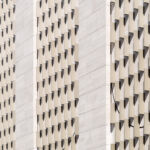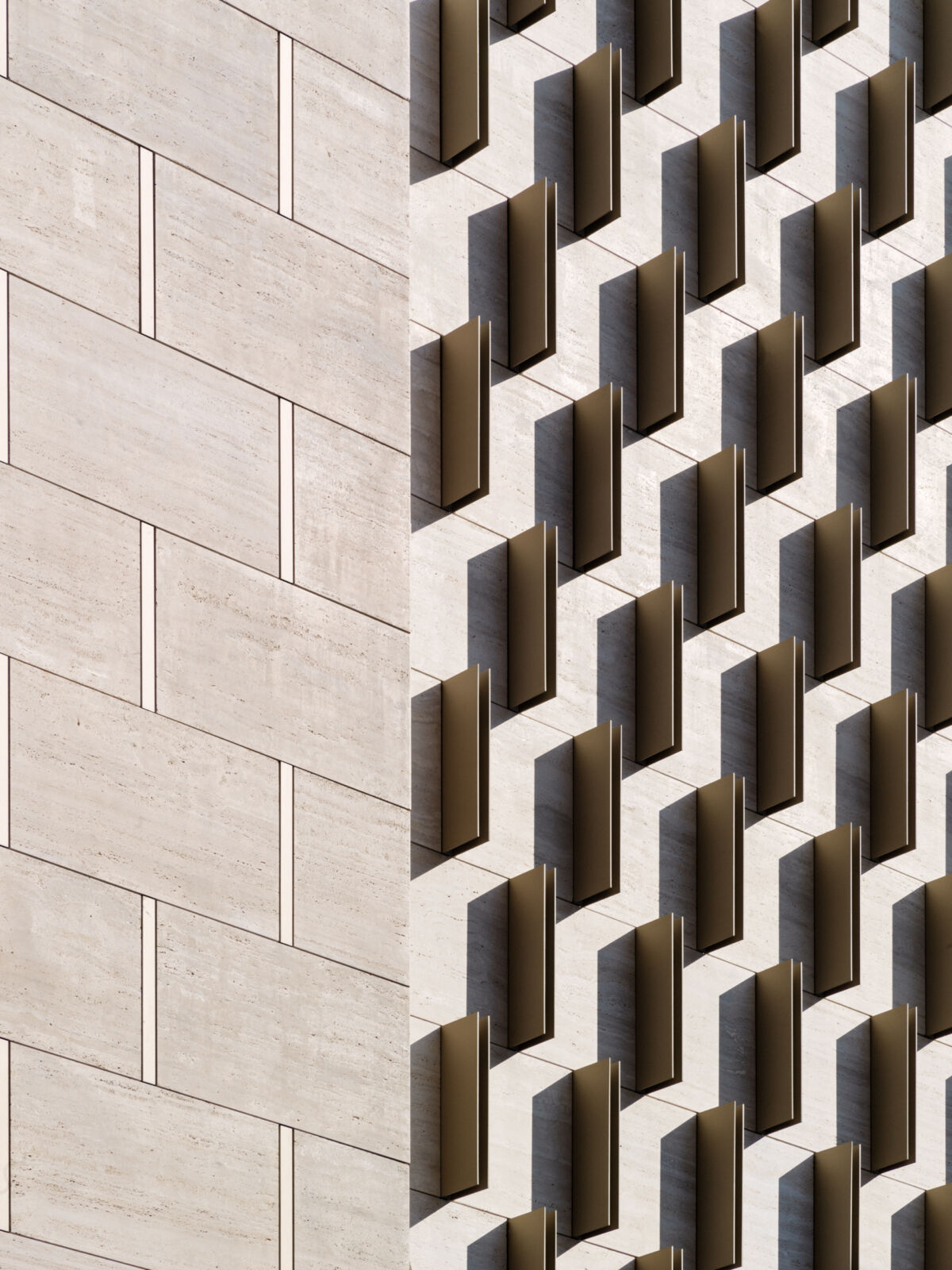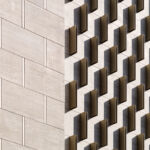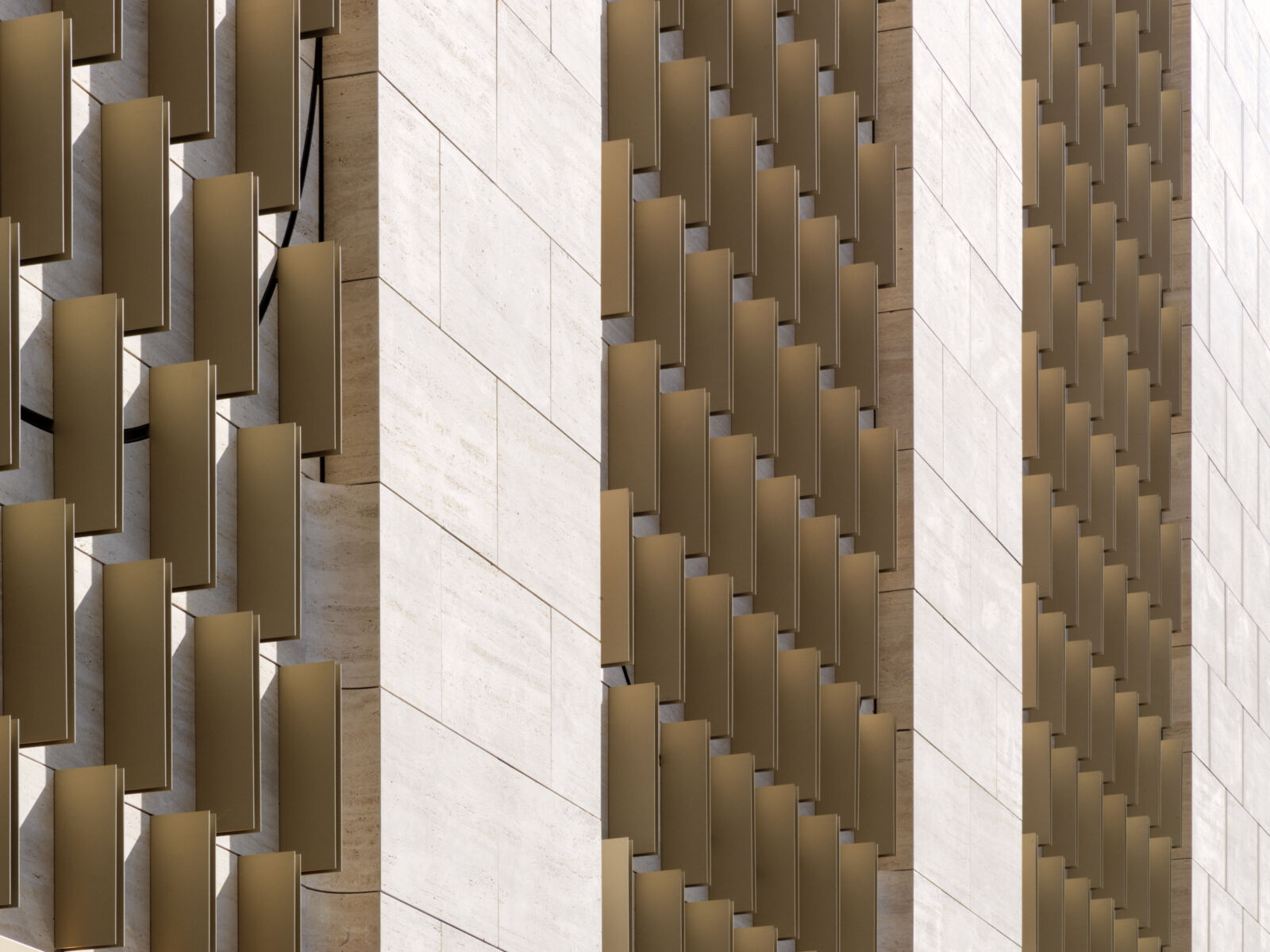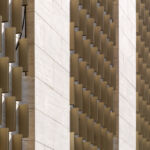 The existing glazed façade was replaced by a light brass-colored travertine and aluminum cladding.
The façade has been designed to fit into the urban context in the best possible way by taking up the architectural elements present but revisiting them, such as the round arch revisited rotated by 180 ° as a "graphic sign" to characterize the tripartite division of the façade denounced by the variation of the depth of the stone cladding.
Aderma has used in the project its S series anchoring system in aluminum and steel which allows the safe fixing of each single slab regardless of the position of the uprights.
For this project, load-bearing plates specially designed for fixing the cladding on the large steel truss beam of the facade were adopted.
A particular design has been required for the execution of the calendered brass-colored steel sheet inserted between the travertine slabs and the aluminum sheets in the recessed parts of the facade.
Aderma has provided the design and the supply of the anchoring system and installation of the ventilated facade.
products used for the project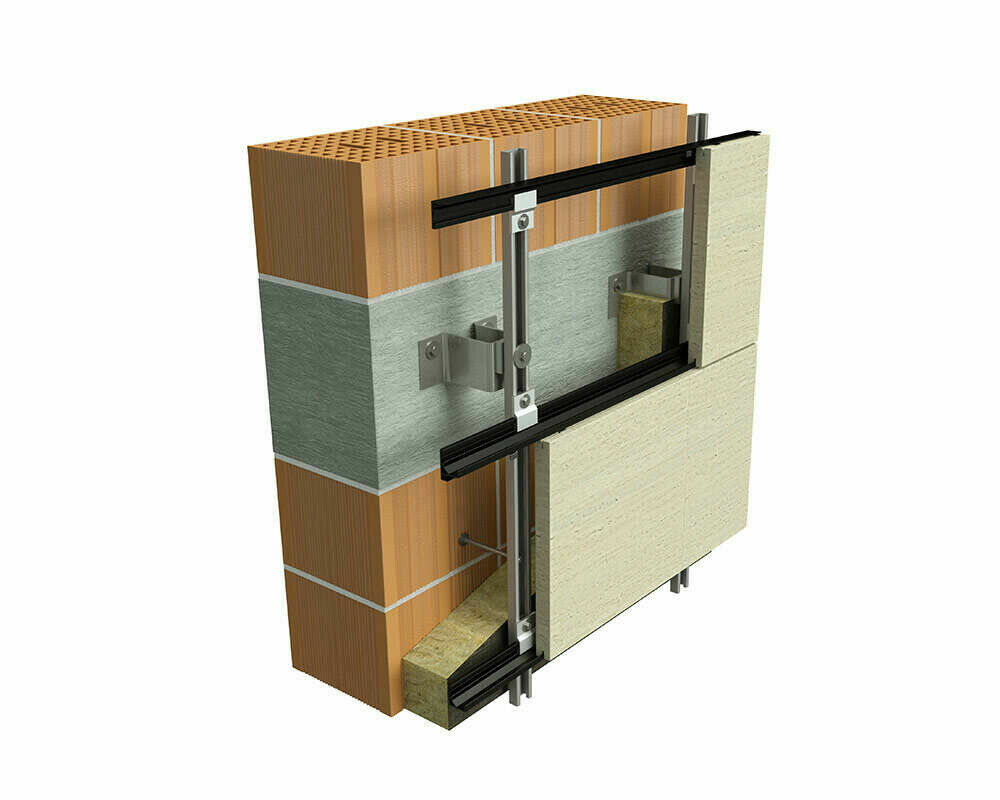 Fastenings for ventilated facades
The anchoring system Series S is made of steel and it is the best solution for ventilated facades with misaligned vertical joint.
Learn More »