residence Ludus Magnus - Rome, Italy
fastenings for ventilated facades
The Residence Ludus Magnus is located in an exclusive position because it directly overlooks the archaeological site Ludus Magnus in Rome.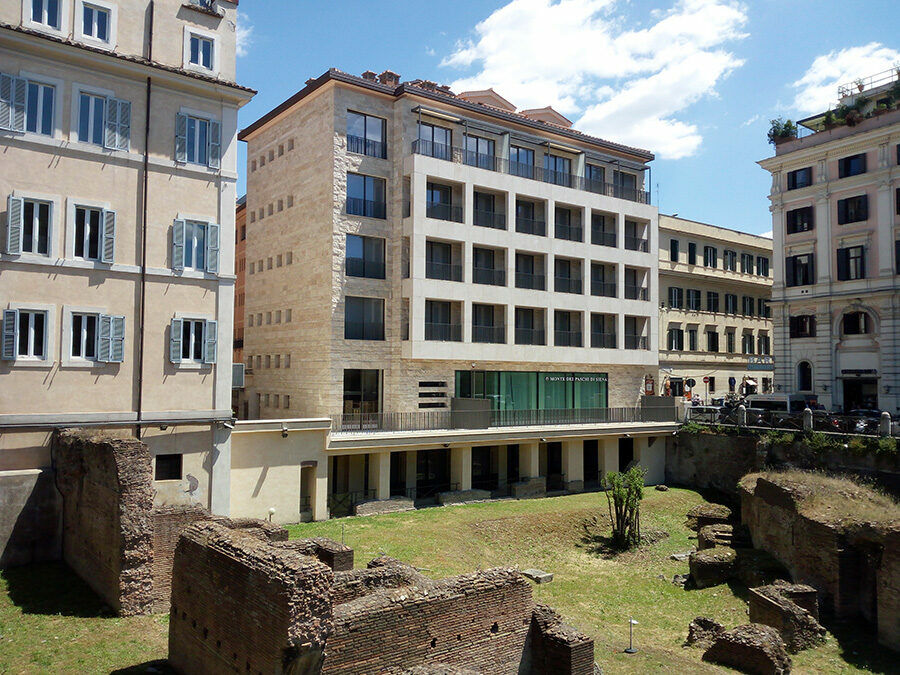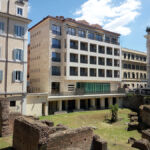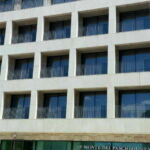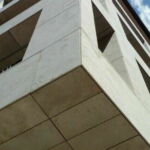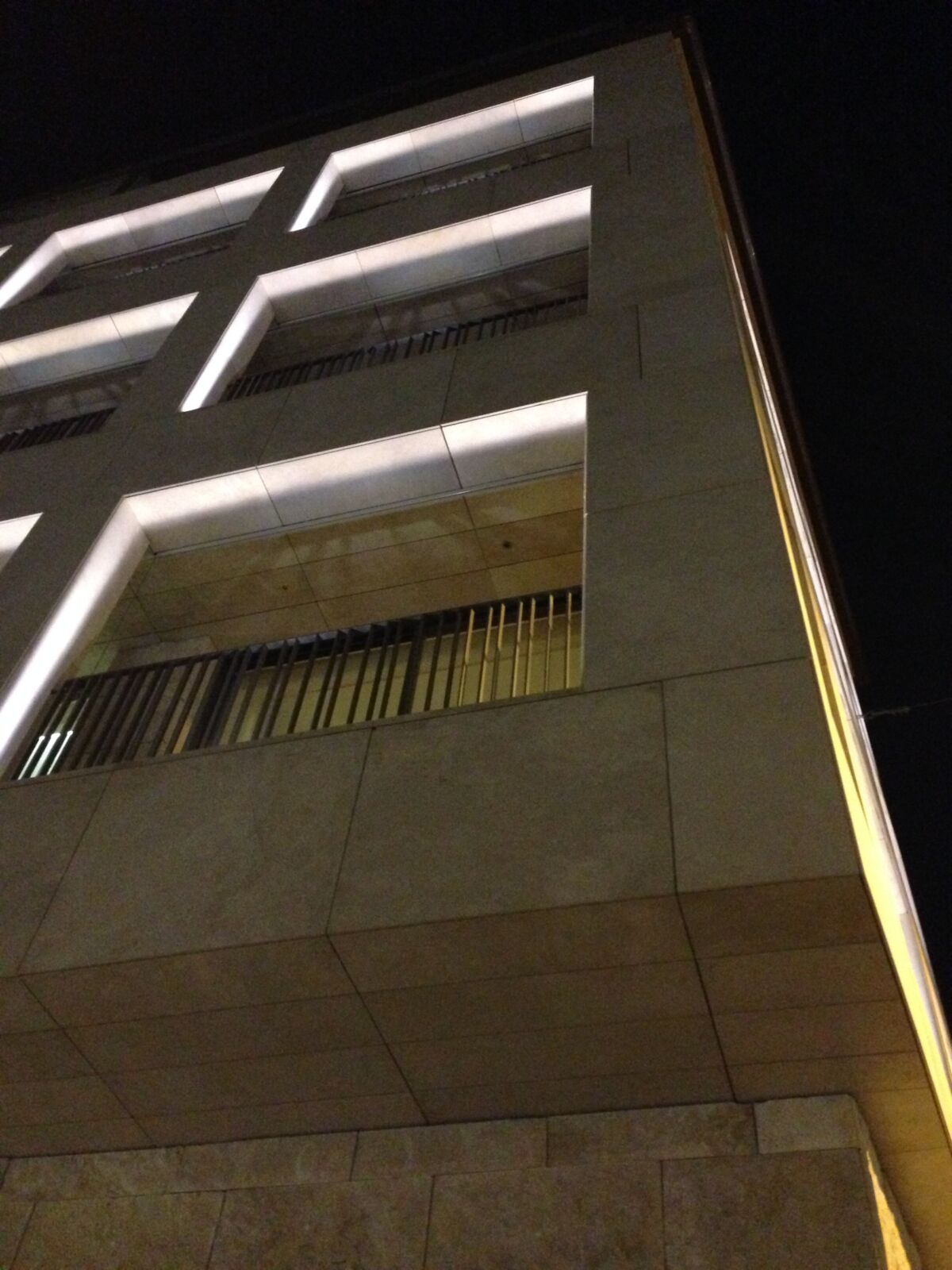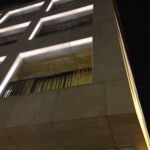 Luxury residential building renovated by Matteo Thun end Partners. The Residences Ludus Magnus is in an exclusive position because it overlooks directly the archaeological site Ludus Magnus. The Roman archaeological area and the magnificent view of the Colosseum characterize the Residences Ludus Magnus.
In such an exclusive context the architectural design constraints were decisive for the approval of the project by the Superintendence of Fine Arts and the client. For the renovation of the facade, Matteo Thun and partners opted to use travertine with two different finishes: 5 cm thick split slabs and 3 cm thick polished slabs. The alternation of thicknesses and finishes gave movement to the surface of the façade, allowing it to blend into the precious Roman context in which the building is set.
For the split cladding, a running installation was chosen, which combined with the different heights of the slabs makes the façade more dynamic while maintaining a massive appearance. The terraces are clad with smoothed slabs with a more regular format and aligned joints. Although they are always travertine, the different textures of the façades make the two volumes very distinct, creating an effect of intersection.
For the support of the slabs, the anchorage system type S was chosen for the running installation of the split slabs of different heights and type MB for the smooth façade of the balconies.
The redevelopment of existing buildings plays an increasingly important role in cities such as Rome and Milan, which concentrate a rich clientele with important needs to be combined. The presence of residences in exclusive historical contexts with the most advanced functionalities where buildings must offer maximum comfort and sustainability.
We point out that the high quality of the facade made for the Residences Ludus Magnus Roma is composed of an anchorage structure that has standard features and an extremely common and inexpensive stone some travertine. The ventilated facade concentrates in itself the quality of the project, energy functionality, durability with absolutely competitive construction costs and maintenance costs close to zero. The ventilated facade is not confined to a luxury target but certainly to a competent client who wants to spend its economic resources to get the best performance that the facade offers.
products used for the project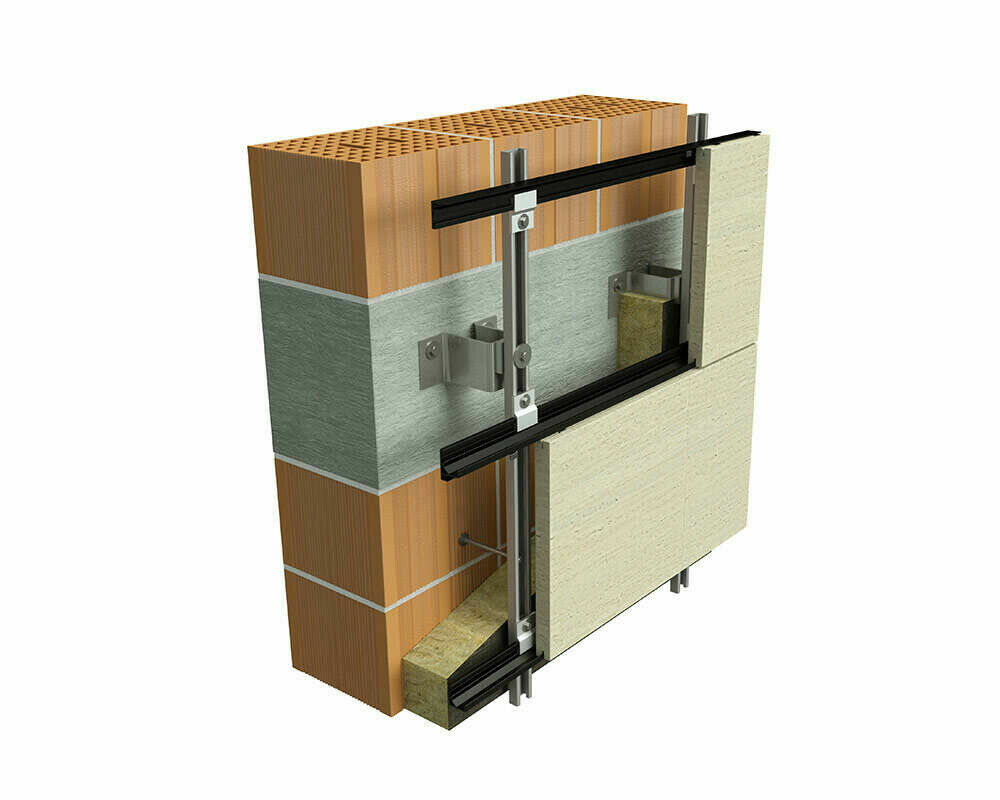 Fastenings for ventilated facades
The anchoring system Series S is made of steel and it is the best solution for ventilated facades with misaligned vertical joint.
Learn More »