GL Locatelli factory - Turate, Como, Italy
fastenings for ventilated facades - preCAST CONCRETE sTRUCTURE
The new industrial factory built by GL Locatelli in Turate, allowed the use of cutting- edge technologies for the production of industrial precast concrete.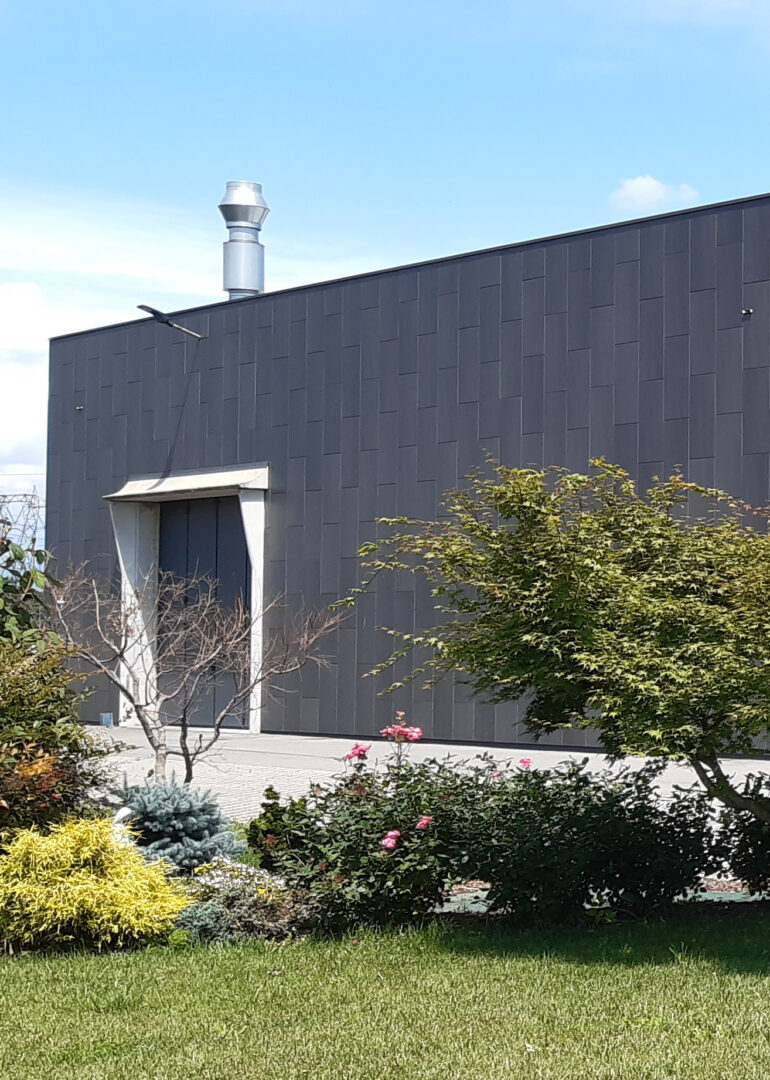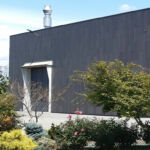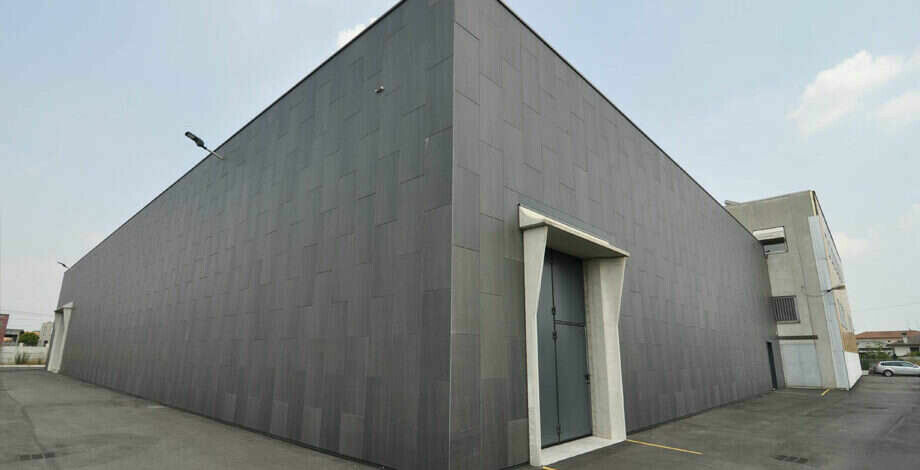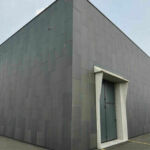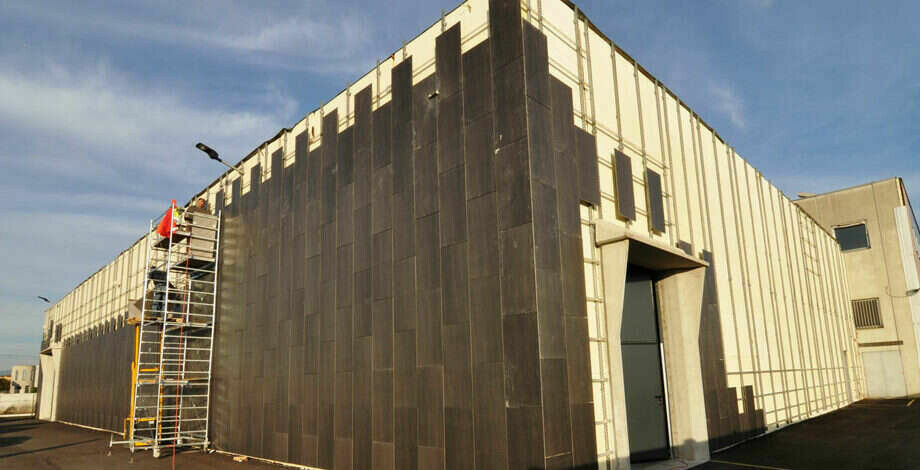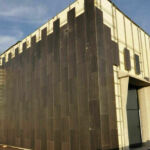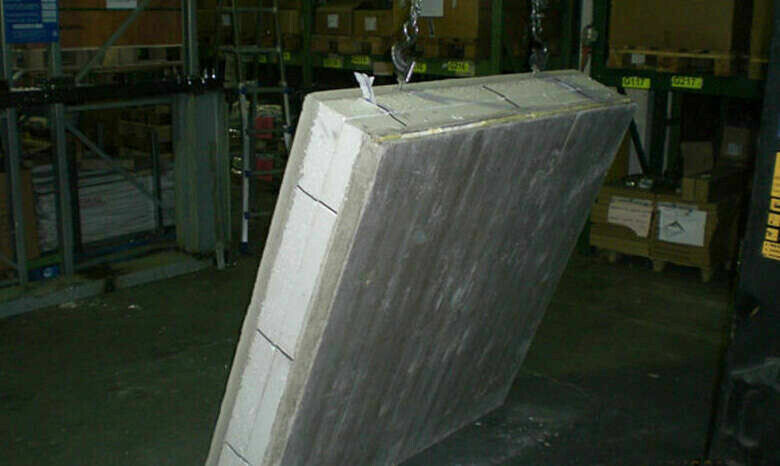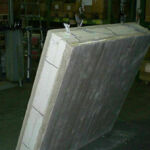 Architect : Giancarlo Carnelli
The roof is energy efficient in 10 cm sandwich panels. The concrete tiles contain the LED lamps integrated inside them. The opening-closing of the skylights is managed by the AV-BAS home automation lighting system which allows maximum flexibility of management and the total absence of exposed cables.
The south and west walls are made of 16 cm concrete panels, 12 cm insulation and the anchorage substructure for the subsequent installation of the ventilated façade. The installation of the ventilated facade was then completed on site with the plumbing of the pre-installed uprights, the installation of the corners and the 12 mm ceramic slabs. The anchoring of the ceramic slabs is a patented, totally concealed system that allows the single slab to be removed.
The north wall consists of 30 cm thermal break panels made with the Link-Loc connector. Each panel has a section of 16+8+6 cm where 16 and 6 are the thicknesses of the concrete connected by Link-Loc. The new connector has confirmed all expectations of practicality during the production of the precast panels, proving to be extremely reliable during the shrinkage phase of the concrete leaving the regular surfaces free of any kind of cracking.
This production unit has no heating system and for long periods of the year the structure uses only natural light. The environmental conditions are constant and always good and the saving of electricity is significant. The company is extremely satisfied with the investment.
Products supplied by AdermaLocatelli:
Link Loc sandwich Connector for sandwich panels As innovative solution, for fast Installation. In the Download section you can download certifica EC software for calculating the Energy parameters of the panel
S3 – Pulcette – Setae – Edera Vertical uprights and cross beammo with this lab/material fixing steel and aluminium
products used for the project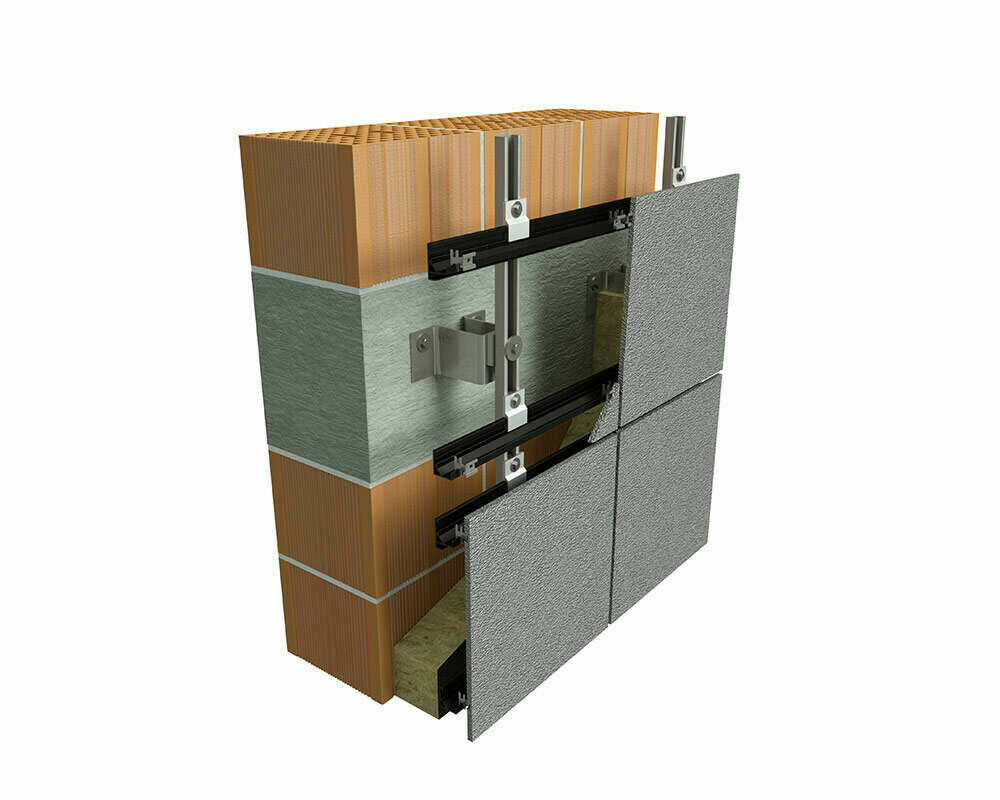 Fastenings for ventilated facades
The anchoring system Series Easy Fix is the best solution for ventilated facades in thin ceramic or thin stone or for every type of cladding.
Learn More »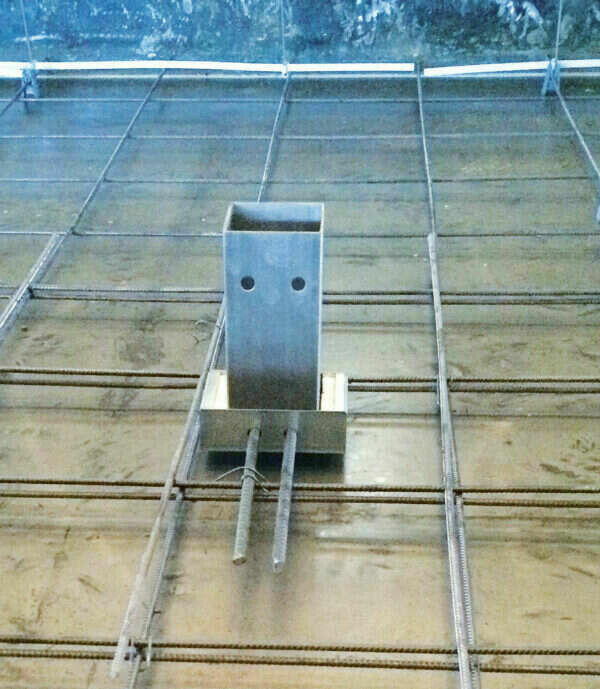 Precast Concrete Structure
GL Locatelli offers Tquadro, the system patented by Dagma srl to easily create high energy performance concrete sandwich panels without errors.
Learn More »