IEO European Institute of Oncology - Milan, Italy
facade access system, Suspended platforms BMU
AdermaLocatelli Group has realized the access systems for the maintenance of the facades inside the courtyard of the Center IEO (European Institute of Oncology) in Milan.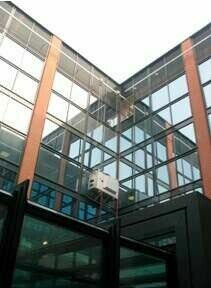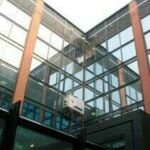 The system consists of a single monorail Rosteck aluminum, which extends for a total length of 90 m. supporting a suspended platform (BMU2/17) moved by a cart with a motorized bar. The motorail, as often happens in these cases, proved an ideal solution to meet the needs of accessibility for maintenance and cleaning of areas not otherwise reach.
The system integrates seamlessly into the structure of the building, without being too visible and preserving the architectural features. The profile, in fact, is anchored to the wall using steel brackets, that are hidden by the mounting face brick.
Special features of the system developed in the center IEO, is the parking area of the space craft, set in a false opening in the facade, which "blends" with the other windows. This can have a platform suspended immediately ready for use, with suspension cables and wiring always connected.
Products supplied by AdermaLocatelli:
Monorail : RS133 – RS110 – RS63 Permanent system for access to the facades of the building safe access for operators when performing maintenance or routine cleaning with a gondola running on a pre-installed rail.
products used for the project
For the realization of the project, AdermaLocatelli used products belonging to the following business lines: Facade access systems.
Find out more!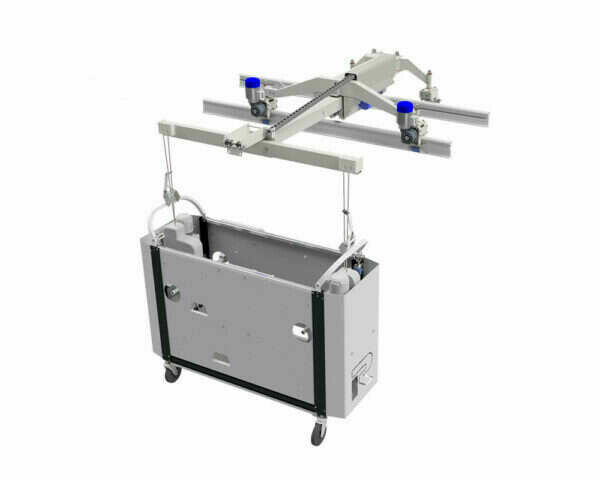 Facade access systems
AdermaLocatelli supplies BMU platforms (building maintenance unit) which are moved on the building facade and integrate the motors inside for vertical translation.
Learn More »