facade access system, Suspended platforms BMU
AdermaLocatelli installed a monorail access system for the maintenance and cleaning of the glass and aluminium curtain walls of the building that houses H3G headquarters, in Rome.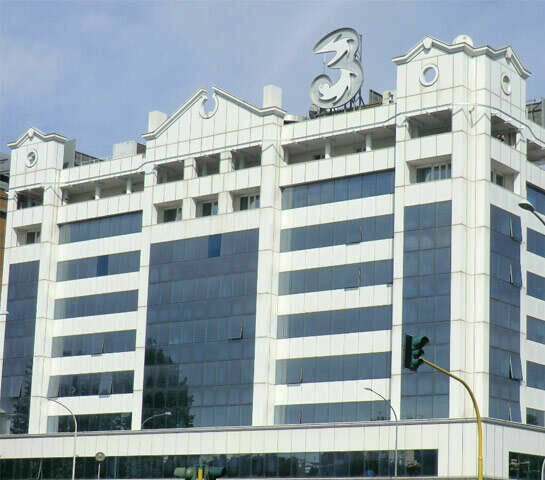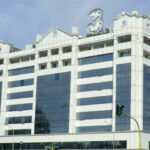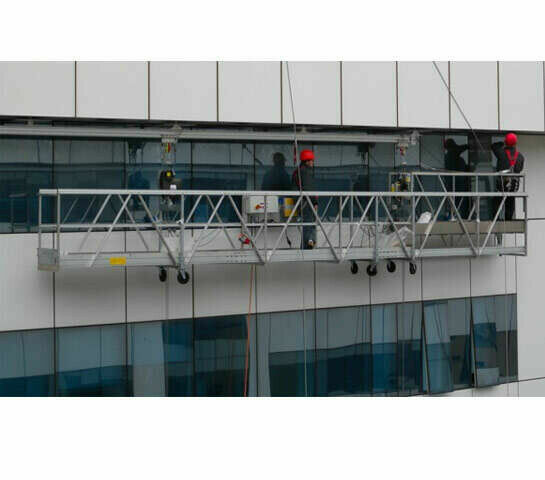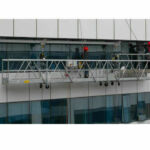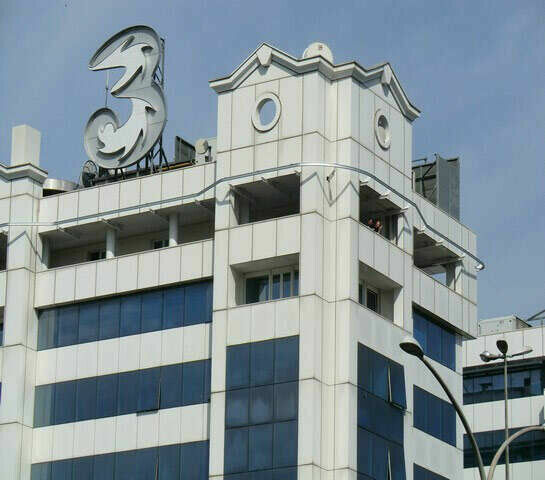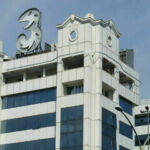 The monorail was installed at a height of 30 meters without the use of scaffolding or platforms, thus reducing costs and inconvenience.
The 9-storey building – built in the 60s and renovated in the 80s with glass and aluminum curtain walls – has always been characterized by the impossibility to access the facades for the cleaning and maintenance of glass and aluminum panels.
The characteristics of the adjacent streets (on the one hand, the scarce road section that characterizes Via Severo, on the other hand, the high vehicular flow of Viale Colombo), in fact, do not allow the placement of scaffolding or aerial platforms.
AdermaLocatelli has studied a solution to install a monorail, positioned at a height of 30 meters, without the use of scaffolding or aerial platforms.
The solution was twofold: in the areas where the terrace is located, under the cornice, two special cantilevered platforms with counterweight were used, consisting of aluminium tubes and steel plate counterweight, designed and built according to UNI EN 1808. The platforms have been brought to height in pieces, through the lifts, and assembled directly on the terraces.
Into part inside, however, where no terrace, two windows were first removed and two brackets were mounted using special cantilevered platforms, two shelves and a first stretch of monorail, we continued later the Installation of the line, and only at high altitude outside of the building, through a Temporary Suspended Platform (TPS) of 7 meters (with a telescopic part 2 m.), which allowed the Installation of the next plate, the stretch of monorail installation, testing by overloading and repeating the procedure for a total of 80 meters of shelves and 100 meters of monorail.
«This project – said Paolo Valera, CEO of Aderma srl – Demostrates that with adequate budgets can be equipped any existing building with a systems of access, even without the use of  scaffolding or platforms. In this case, we have brooken down the costs of the intervention, but we didn't compromise the usability of the building during the work».
Products supplied by AdermaLocatelli:
Monorail : RS133 – RS110 – RS63  Permanent system for access to the facades of the building Safe access for operators when performing maintenance or routine cleaning with a gondola running on a pre-installed rail.
products used for the project
For the realization of the project, AdermaLocatelli used products belonging to the following business lines: Facade access systems.
Find out more!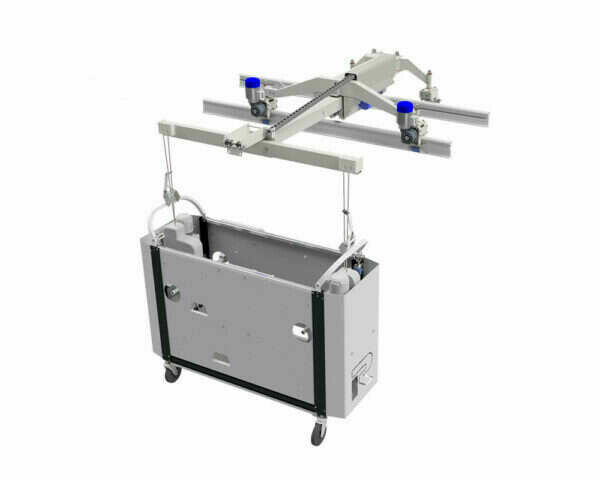 Facade access systems
AdermaLocatelli supplies BMU platforms (building maintenance unit) which are moved on the building facade and integrate the motors inside for vertical translation.
Learn More »