Anchor channels: what are they and why to use them
Anchor channels are a versatile fastening system, mainly used in construction to fasten elements to concrete structures. Anchoring systems meet the requirements of a wide variety of fixing needs, especially those related to important loads, as they absorb vertical tencil and shear loads. Anchor channels are used into the concrete.
They generally consist of two parts – a profile and a screw. They both have to be made by the same constructor, in order to abide by coherent calculations. It is a tolerance between the profile and the screw.
A brief history of anchor channels
Back to the beginning of the 19th century, the growing diffusion of steel and concrete led to an increase in the use of anchoring systems in construction. The first anchor channel to be marketed was invented by Andersen Jordhal in 1913: a hot drawn steel channel, with a c-section, made to be immersed directly in the concrete. It consisted of a dry technique, which made on-site assembling simpler and faster.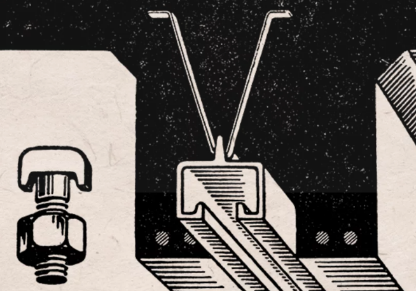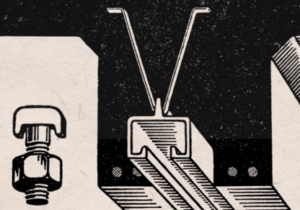 Certified products only came almost 100 years later, in 2011. The anchor profiles are still made with two technologies: rolled steel and cold folded into the desired c-shape. Today cold forming steel is a sophisticated and highly reliable product, it offers constant performance and excellent mechanical behavior and therefore has nothing to do with the cold forming products sold in the 1950s. Channels are ready-to-use, filled with polyurethane foam in order to keep the liquid concrete out of the cavity during casting.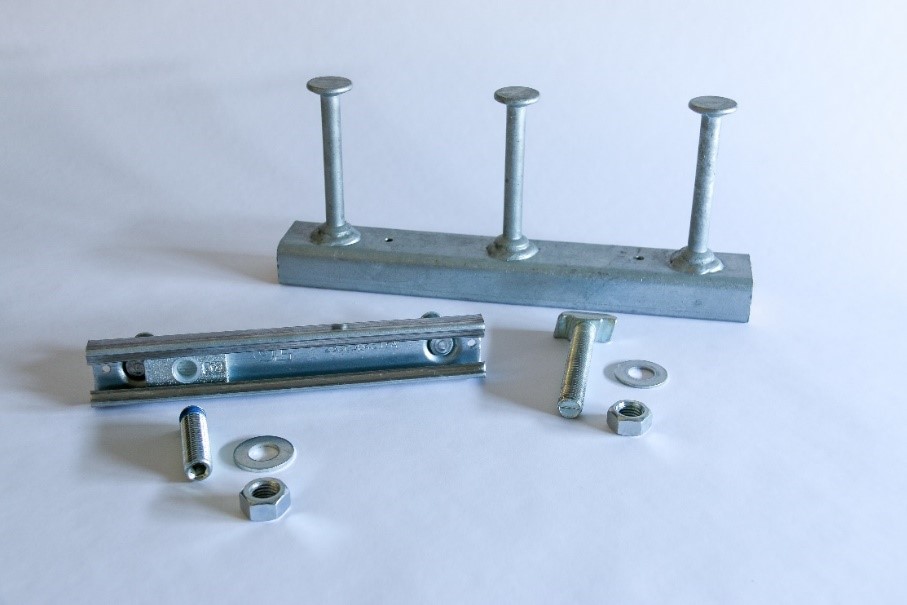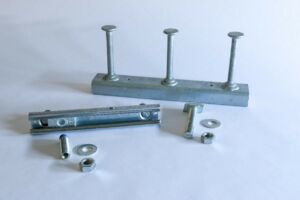 Anchor channels: fields of application
Anchor channels provide fastening solutions for a wide range of applications, including but not limited to:
glass-aluminium façades,
precast concrete façades,
precast concrete industrial buildings,
precast modules,
electrical cables installation,
underground utilities,
lifts in buildings and skyscrapers,
HVAC installation.


Advantages of using anchor channels
The use of anchor channels in construction sites is a strategic choice to simplify the workflow, reduce installation time and aim for precise and smooth operations. In order to choose the anchorage it is necessary: to know the loads to be applied, to know the boundary conditions (distance from the edge, resistance of the concrete, reinforcement) with these parameters through the calculation software the anchorage is verified and the % of exploitation is declared.
The benefits are:
anchoring optimization,
fixing of static loads and fatigue loads,
reduced anchoring cost
no to concrete drilling,
no damage to the components,
ensure simple compensation of building tolerances,
represent a valid alternative to drilling, which could cause damage to the components,
optimize construction time by only requiring the use of simple hand tools,
provide versatile solutions for small edge spacings,
reduced construction cost
include simple, options for application and reusability of the fastening,
meet fire safety requirements.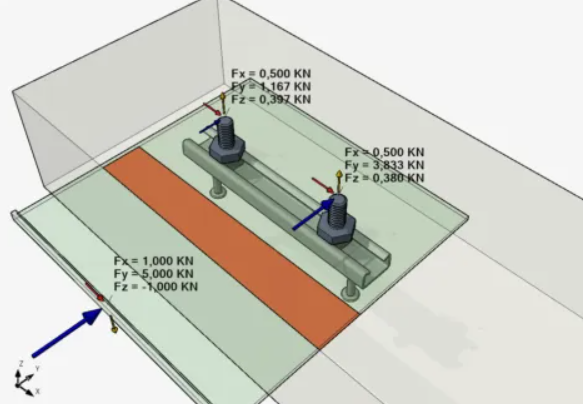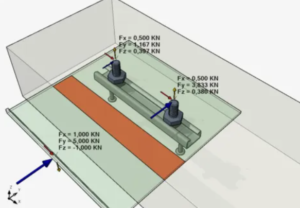 Anchor channels by AdermaLocatelli: advanced technology for a safe fastening
AdermaLocatelli counts more than 40 years of experience in anchor channels production, and is therefore able to offer effective, sustainable and competitive solutions for every kind of project. Their anchor channels provide ETA/CE-certified, high quality fastening systems.
They are easily installed in the formwork, in a quick and precise assembling process that follows the project drawing. Every AdermaLocatelli's fixing with anchor channels can be adjusted on three axes and offers many advantages, such as:
easy loads calculation with dedicated software,
BIM plugin and details drawings,
engineering consultant specific,
long-lasting fixing,
easy control on-site,
clean and healthy environment.